Lan-Secure TR-069 Manager
Windows ACS for CWMP management
TR-069 Manager is windows based software for CWMP management that provides real-time ACS (Auto Configuration Server) capabilities to manage remote CPE (Customer-premises equipment) from any vendor. The software provides get and set parameters, view statistics and perform actions on any TR-069 supported devices.
TR-069 Manager software is providing intuitive user interface that provides collection of TR-069 categories to support any CPE device. The software CWMP management engine support any number of remote CPE devices with different ACS capabilities that includes parameters, statistics and actions with connection and operation logs. The CPE and ACS settings of the software includes port numbers selection with optional username, password and proxy settings that support any type of remote connections.
Take a quick tour to learn more about the software unique TR-069 capabilities that will help you to manage your network remote CPE devices.
TR-069 Manager Get Parameters operation enables to query specific parameters category from the selected remote CPE device and display the information on the results view.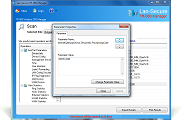 TR-069 Set Parameters
TR-069 Manager Set Parameters operation enables to change writable parameter values of the selected remote CPE device to any other preferred value that will be used by remote CPE.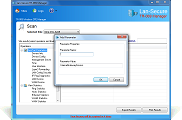 TR-069 Modify Parameters
TR-069 Manager Modify Parameters operation enables to modify the parameters categories by using user specific requests that will be used to query any selected remote CPE device.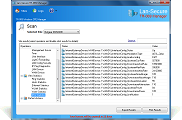 TR-069 View Statistics
TR-069 Manager View Statistics operation provides list of statistics categories that can be used to view information about the selected remote CPE device and displayed on the results view.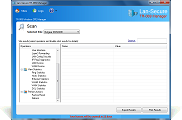 TR-069 Perform Actions
TR-069 Perform Actions operation enables list of actions like Download, Upload, Reboot or Factory Reset that can be executed on the selected remote CPE device and display a status message.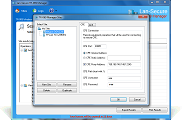 TR-069 Manager Devices
TR-069 Manager Devices provides editing window of current remote CPE devices that can be added, changed, removed or duplicated the settings of each device using the CPE and the ACS tabs.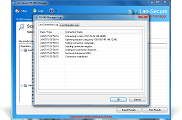 TR-069 Manager Logs
TR-069 Manager Logs provides logging information of last operation used on the selected device and display the flow of information between the software ACS and the remote CPE device.
Learn more about the software key features to complete your knowledge about the available operating capabilities that the system has to offer.
Verify the pre-installation requirements of the software to ensure smooth and easy installation and operation on your network.
AXESS | TR-069 Auto Configuration Server (ACS)
Auto Configuration Server (ACS) to Manage TR-069 Devices
Key Features of AXESS
Provisioning of complex services
Management of all kind of devices
Southbound interoperability guarantee
AXESS Features & Functionalities
Remote device management
Customer self service portal support
Workflow engine, supporting inter-device management tasks
Intelligent firmware management
Interoperability ensures that all TR-069 standard-compliant devices can be managed
Embedded permissions for Add, View, Change, Delete
Embedded email, syslog, XML-RPC, SOAP, JMS clients
Administrative front ends, fully customizable including language adaption with support of >100 languages
XML-RPC, XML and SOAP back end interfaces, server and client, synchronous and asynchronous
Security matrix (non-global role system)
Customizable authorization system
Schedulable mass operations
Workflow engine for setup of arbitrarily complex multi-step workflows, offering the following features:
Intra-CPE and inter-CPE workflows
Definable exception handling
Ships as standard Linux package, installed within minutes on each node
Solaris supported, with one major release offset
Application Server including Object Database and optimized primary SQL storage
Secondary SQL for consolidated custom data: Oracle 10/11, MySQL, PostgresSQL
CPE hierarchical grouping and virtual grouping for batch operations on arbitrary sets of CPEs
Grouping by any device, customer profile or service definition setting, in any combination
Any workflow triggerable for any group, active, passive or scheduled
AXESS Product Line
AXESS is the flagship product of Axiros, for management of CPEs with Broadband Forum-compliant CWMP (TR-069) stacks but also other open management protocols. It enables highly flexible and scalable interactions with a large number of devices for the purposes of (re-)configuration, mass firmware downloads, fault clearance and general real-time subscriber support.
Works with:
all other broadband forum TR-069 compliant devices
Combine the benefits of SaaS with the leading Device Management platform:
Reduced Service Costs:
Having Axiros manage the IT infrastructure means lower IT costs for hardware, software, and less people needed to manage it all.
Eradicates initial costs — while delivered on a subscription basis, AXESS CLOUD eliminates the initial costs
Automated Provisioning: Internet, WiFi and Voice Line settings for DSL, LTE and FTTH devices
Firmware Management: Schedule, monitor and run your firmware upgrade campaigns across all your devices
Remote Support: Execute helpful operations like Reboot, Factory Reset or Reconfiguration
Connectivity Tests: Check Up- and Download bandwidth, run remote ping tests
Remote (Re-)Configuration: Provision WiFi, DHCP and other service parameter settings remotely
Near Real-Time Monitoring: Retrieve critical status information about your devices
APIs to integrate into your OSS/BSS
Non TR-069 to TR-069 Proxy Server: Integrate Your Legacy Devices Into The Managed Set!
AXPAND allows for shortest adaptation times to new devices in a few days.
As a high-performing, scalable converter module, it adjusts Non-TR-069 (but WAN-management enabled devices), so that they can be addressed from the backend or the administrative GUIs like normal TR-069 enabled devices.
Functionalities:
AXPAND mode of operation: A proxy that can be plugged into existing ACS infrastructures to deliver access to non TR-069 devices regarding features and state.
TR-069 client to wrap proprietary results into real TR-069
Asynchronous southbound handling for maximum scalability of main application server
200K TELNET enabled CPEs per server node
Hides proprietary characteristics of devices to OSS/BSS
Connection request wrapper
TR-069 handler to generate pseudo TR-069 Informs from SNMP, TFTP, RADIUS or SNTP uplink hits from CPE
Any device-specific feature mappable to pseudo CWMP parameters
Generates TR-069 response RPCs when have run non TR-069 commands have run on CPEs
Clusterable, node synchronization via AXESS CM (Cluster Manager)
Broadband Forum BBF.069 CPE Interoperability Testing
AX INTEROP is the Axiros test platform that supports the Broadband Forum BBF.069 CPE Certification program. AX INTEROP is a truly versatile and ACS agnostic scriptable ACS simulator to test device implementations of the Broadband Forum's popular TR-069 CPE WAN Management Protocol (CWMP).
Functionalities:
Comprehensive Test Console Overview
Sample Test Execution
CWMP Protocol Message Dump
CWMP Dump Analysis. Message schema validation
Trace log @ ACS Level
Test Report Generation
Interaction analysis example: "missing parameters sub-window"
Out of the box PD-128 Support. List of available test steps
Sample test script: Reboot RPC, a script with multiple CWMP interactions
Data Model validation
Scheduled step execution: single device and group of devices
Use of NBI to automatically trigger Firmware Update and Test Execution
ТР-069
Лидер на рынке программных решений
Уважаемые Клиенты и Партнеры!
Информируем Вас о том, что согласно Приказу Министерства цифрового развития, связи и массовых коммуникаций Российской Федерации № 162 от 07.04.2020, компания ТР-069 и ее ПО были включены в Единый реестр российских программ для электронных вычислительных машин и баз данных, что позволяет нашей компании принимать участие в тендерах на поставку ПО, разрабатывать и предлагать программное обеспечение для любых государственных компаний, структур и органов власти Российской Федерации.
Создание реестра российского программного обеспечения закреплено федеральным законом, и реализовано в целях расширения использования ИТ-продукции в органах государственной власти РФ, а также в целях оказания правообладателям ПО мер государственной поддержки. Дополнительными целями являются обеспечение информационной безопасности органов власти и импортозамещение.
Наши услуги
Изучите перечень оказываемых нами услуг
Разработка программных продуктов нашей компанией является составной частью программной инженерии, куда также входят иные дисциплины, отвечающие за функционирование и сопровождение нашего программного обеспечения. Во главе угла при разработке наших компьютерных программ стоит проблема качества, стоимости и надёжности, удовлетворяющие наших клиентов и заказчиков. Некоторые программы содержат миллионы строк исходного кода, которые должны правильно исполняться при любых условиях. Сложность большинства ПО сравнима со сложностью наиболее сложных современных машин. Процесс разработки нашего программного обеспечения состоит из нескольких этапов:
Составление требований заказчика
На данном этапе работы с заказчиком мы документируем его видения и требования к программному продукту. В подавляющем большинстве случаев данный этап наболее сложный, поскольку часто бывает так, что Клиент слабо разбираясь в особенностях разработки ПО плохо представляет себе, что нужно знать разработчикам и, самое главное, что им нужно сообщить о продукте. Выработка требований чрезвычайно важное мероприятие, поэтому ей уделяется пристальное внимание.
Проектирование программного продукта
Разобравшись в предметной области, мы приступаем к проектированию. При создании программного продукта мы разрабатываем архитектуру компонентов ПО, выбираем нужные шаблоны проектирования и составляем схему информационной базы данных системы.
Разработка
Тестирование и внедрение
Сопровождение программного продукта
Мы очень тщательно подходим ко всем этапам работы, тем не менее, формированию предварительных требований и проектированию уделяем особое внимание, поскольку стоимость исправления ошибок после выпуска ПО, допущенных на этом этапе, как правило в несколько раз выше стоимости исправления ошибок, сделанных на этапе программирования. Мы делаем все для того, что бы те наши клиенты, кто обратился к нам в первый раз, остались удовлетворены нашей работой, и обращались к нам вновь и вновь.
Наши продукты
Технологический шаг вперед
Interop Testing Service
Interop Testing Service был разработан для точного и быстрого тестирования DUT (тестируемых устройств) в различных условиях и с применением различных типов сценариев. Данный сервис позволяет отслеживать ваши тесты, устройства и результаты на их соответствие требуемым спецификациям, а также выявлять проблемы с реализацией протоколов.
Наш облачный сервис может осуществить комплексную проверку вашего CPE (маршрутизатора, устройство локальной сети и т.д.) простым, быстрым и надежным способом. Поскольку это облачное решение, никакого специального оборудования не требуется, и вы можете запускать все тесты на любом ПК с любой операционной системой. Вы можете запускать автоматические или ручные тесты, и файлы с отчетами всегда будут доступны для того, чтобы помочь вашим отладчикам понять поведение CPE. Вы можете создать среду, необходимую для достижения желаемых показателей в соответствии с полученными результатами тестирования.
Чтобы гарантировать постоянный мониторинг и последующий анализ, мы разработали данный сервис, который позволяет проводить ваши тесты 24 часа в сутки и семь дней в неделю из любой точки мира прямо в вашем браузере. Сервис генерирует отчеты по результатам тестирования, и вы можете поделиться ими с инженерами или другими представителями Клиента.
Interop Testing Service содержит как стандартные тестовые задачи, предложенные BBF, так и специальные тесты, разработанные нашей компанией, которые основаны на опыте использования реальных сценариев, применимых операторами связи, включая различные сервисные модели, диагностические тесты, проблемы безопасности (уязвимость) и другие пользовательские сценарии.
Устройства, тестируемые в этой экосистеме, включают в себя маршрутизаторы, шлюзы, голосовые системы и телеприставки, точки доступа Wi-Fi, хабы умного дома и IoT, иными словами, широкий спектр бытовой электроники, подключенной к сети.
Rocket.DHCP
Автоматизированная инициализация и удаленное управление CPE имеют жизненно важное значение для предоставления услуг провайдерами интернет-услуг (ISP), операторами связи и другими техническими специалистами телекоммуникационной сферы. Оно помогает сократить расходы, время и сложность, а также внедрить новые услуги для клиентов. Наше сетевое программное решение играет важную роль в активации услуг, поскольку каждый CPE должен иметь уникальный IP-адрес.
Rocket.DHCP гарантирует беспроблемную интеграцию с существующей средой и обеспечивает надежное DHCP/IPAM обслуживание для миллионов CPE. Наш продукт демонстрирует не только значительную надежность, но и чрезвычайно высокую производительность, что подтверждается существующими характеристиками и показателями.Наше программное решение — это кластерный сетевой сервер операторского уровня, который автоматически предоставляет и назначает IP-адреса, шлюзы по умолчанию, и другие сетевые параметры для клиентских устройств.
Для ответа на запросы клиентов он использует стандартный протокол, известный как протокол динамической конфигурации узла или DHCP, и может быть легко интегрирован с любой существующей платформой предоставления услуг. Наш сервер автоматически отправляет необходимые сетевые параметры для корректной связи в сети и может назначать IPv4 и IPv6 адреса любому клиенту. Программный продукт поддерживает большинство существующих технологий, стандартов и систем (FttH, ONT, DOCSIS, VOIP и IPTV и т.д.).
Device Management Server
Сервер управления устройствами Device Management Server предназначен для развертывания в сети провайдера с предоставлением широких возможности для управления его средой. Он имеет простой в использовании и удобный интерфейс, который позволяет оператору выполнять различные задачи по управлению и контролю. После подключения абонентского оборудования к серверу, провайдер может использовать его для последующего администрирования и управления всеми абонентскими устройствами сети.
Ядро системы обеспечивает взаимодействие с устройствами по различным протоколам, включая CWMP (TR-069) и USP (TR-369), реализует различные сценарии управления и мониторинга. В системе возможна реализация как полностью автоматической бизнес-логики, гибко настраиваемых политик, так и полуавтоматического и ручного управления устройствами.
Структура сервера включает в себя следующие компоненты:
TR-069
TR069-client implements CPE WAN Management Protocol (CWMP) for remote device management, which is standardized by the Broadband Forum (BBF). CWMP works over IP network using HTTP(S) to communicate with an Auto Configuration Server (ACS), which can monitor, configure attributes and update the firmware of a remote device. Typically used by ISPs to manage CPEs, but also can be used for Network Infrastructure Device management.
Configuration Settings
TR069-client menu Parameters. When the package is installed (first available in RouterOS 6.38). The configuration is in /tr069-client
Writable Settings
Client configuration settings.
| Property | Description |
| --- | --- |
| enabled | enable/disable CWMP protocol |
| acs-url | URL of ACS. Examples: «https://example.com:8080/path/», «https://192.168.1.100/» |
| username | HTTP authentication username (used by CPE to «login» into ACS) |
| password | HTTP authentication password (used by CPE to «login» into ACS) |
| periodic-inform-enabled | enable/disable CPE periodical session initiation. Timer is started after every successful session. When session is started by periodic interval then Inform RPC contains «2 PERIODIC» event. Maps to «Device.ManagementServer.PeriodicInformEnable» Parameter |
| periodic-inform-interval | timer interval of periodic inform. Maps to «Device.ManagementServer.PeriodicInformInterval» |
| client-certificate | certificate of client/CPE, which can be used by ACS for extra authentication |
Read-only Settings
Read only parameters to monitor state of the client.
Commands
| Command | Description |
| --- | --- |
| reset-tr069-config | completely resets and forgets tr069-client configuration and state (without affecting other ROS configurations). Use when CWMP goes into unresponsive/hanged state and should be restored without re-installation of the RouterOS. |
CWMP Session
Parameters and Data Models
Parameters are simple name+value pairs and each vendor can decide which Parameters to support in its devices. A combination of all supported Parameters is called Data Model (DM). BBF defines three root Data Models(TR-098, TR-181:1, TR-181:2) on which vendors should base their supported Parameters. RouterOS Data Model is based on «TR-181 Issue 2 Amendment 11», which is the newest DM and recommended by BBF.
Download RPC
RouterOS Update (1 Firmware Upgrade Image)
CWMP standard defines that CPE's firmware can be updated using Download RPC with FileType=»1 Firmware Upgrade Image» and single URL of a downloadable file (HTTP and HTTPS are supported). Standard also states that downloaded file can be any type and vendor specific process can be applied to finish firmware update. Because MikroTik's update is package based (and also for extra flexibility), an XML file is used to describe firmware upgrade/downgrade. For now, XML configuration supports providing multiple URLs of files, which will be downloaded and applied similarly as regular RouterOS update through firmware/package file upload.
An example of RouterOS bundle package and tr069-client package update (don't forget to also update tr069-client package). An XML file should be put on some HTTP server, which is accessible from CPE for download. Also, downloadable RouterOS package files should be accessible the same way (can be on any HTTP server). Using ACS execute Download RPC with URL pointing to XML file (e.g. «https://example.com/path/upgrade.xml») with contents:
CPE will download XML, parse/validate its contents, download files from provided URLs and try to upgrade. The result will be reported with TransferComplete RPC.
Warning: Use HTTPS in production for firmware management
Configuration Change (3 Vendor Configuration File)
The same Download RPC can be used to perform complete configuration overwrite (as intended by standard) OR configuration alteration (when URL's filename extension is «.alter»).
Alter configuration
RouterOS has a lot of configuration attributes and not everything can be ported to CWMP Parameters, that's why RouterOS provides a possibility to execute its powerful scripting language to configure any attribute. A configuration alteration (which is really a regular script execution) can be performed using Download RPC FileType=»3 Vendor Configuration File» with downloadable file extension «.alter». This powerful feature can be used to configure any ROS attributes which are not available through CWMP Parameters.
Overwrite all configurations
Full ROS configuration overwrite can be performed using Download RPC FileType=»3 Vendor Configuration File» with any URL file name (except with «.alter» extension).
Warning: Provided configuration file(script) must be «smart» enough to apply configuration correctly right after reboot. This is especially important when using uploaded configuration file with Upload RPC, because it only contains values export. Some things that should be added manually:
RouterOS default configuration change (X MIKROTIK Factory Configuration File)
This vendor specific FileType allows the change of the RouterOS default configuration script that is executed when /system reset-configuration command is executed (or the other means when router configuration is beeing reset).
If the default configuration script is changed it will not be displayed by /system default-configuration print as it is the case if that script is altered via Netinstall tool. That command will always show the default script set up by MikroTik
Warning: Use this with caution as the failure of uploaded script may render device inoperable and/or inaccessible by the ACS
FactoryReset RPC
This is CWMP standard RPC, which performs RouterOS configuration factory-reset. The reset process is performed in the same way as executing the command:
Note that the default factory configuration can be different for each device (see [1]) and execution of this command removes all configurations and executes internally stored default-configuration script.
[Best Practices Guide for preparing CPE with custom factory settings for TR069 https://wiki.mikrotik.com/wiki/Tr069-best-practices]
Upload RPC
Upload current configuration (1 Vendor Configuration File)
The result of this is file uploaded to the ACS same as the output of /export command in the RouterOS
Upload log file (2 Vendor Log File)
The result of this is file uploaded to the ACS is similar to the output of /log print command in the RouterOS
Upload default configuration (X MIKROTIK Factory Configuration File)
The result of this is file uploaded to the ACS that has contents of the current set default configuration script that will be executed if /system reset-configuration command is executed. It may differ from one returned using /system default-configuration print.
Security
Tested ACSs
Ordering is alphabetical. MikroTik does not imply any one vendor superiority of another. If some ACS is missing you can notify us of the existence of it and it might be added to the list.
Commercial
We have tested and verified to be working the following commercial ACS solutions:
Open Source
Note: these ACS systems below seem to be not maintained and thus is not suggested as useful options