3D Animated Wallpapers
Add life to your desktop wallpaper!
Watery Desktop 3D
Watery Desktop 3D Animated Wallpaper is the finest animated wallpaper you can have for your computer. If you like water, ripples, rain, and waves, this live wallpaper will brighten up your day. Every time it turns on, you'll be taken into another dimension of underwater delight.
DreamScene Video Wallpaper
With DreamScene Video Wallpaper you can greatly enhance your desktop by playing videos as background wallpaper. It will allow you to use Windows Vista Ultimate DreamScene video wallpapers as background wallpaper on any version of yours Windows XP, Vista, Windows 7 and Windows 8.
Beautiful Space 3D
Beautiful Space 3D Free Animated Wallpaper allows you to journey through a plethora of captivating and riveting constellations along with spectacular nebulas. Far-away stars entice you to explore the immeasurable boundaries of space. Use this opportunity to discover the mystifying elements of space.
Snowy Desktop 3D
Snowy Desktop 3D Animated Wallpaper is perfect to get you in the mood for the winter holidays. A beautiful snow scene with falling snow on your desktop, blue sky, trees covered with snow. Animated falling snowflakes on your desktop does not prevent job. Several wonderful landscapes.
Space Journey 3D
Desktop Flag 3D
Desktop Flag 3D is an animated wallpaper which brings you the patriotic spirit of a proudly flying flag of your country on your desktop wallpaper in realtime. You can choose any of the 192 flags or load a picture of your own flag. Also you can choose any of the 10 background photos or load your own background picture.
Hyperspace 3D
Animate your desktop with the effect of going into hyperspace! Hyperspace 3D is an animated wallpaper which will fascinate you with the impressing flight through an hyperspace tunnel.
Space Wormhole 3D
Animate your desktop with the effect of space wormhole! Space Wormhole 3D is an animated wallpaper which will fascinate you with the impressing flight through an space wormhole.
Soft Shines 3D
Animate your desktop with the effect of soft shines! Soft Shines 3D is an animated wallpaper which will add a beautiful shine on your wallpaper.
Hyperstars 3D
Animate your desktop with the effect of hyperspace jump! Hyperstars 3D is an animated wallpaper which will fascinate you with the impressing flight through a hyperspace jump.
Space Dust 3D
Animate your desktop with the effect of space dust! Space Dust 3D is a free animated wallpaper which will fascinate you with the impressing flight through a space dust.
Animated wallpapers and Screensavers for your Windows 10,8,7
These days, nearly everyone has a personal computer at their homes and offices. Normally, we like to customize it with our individual style in order to make people know that this computer is ours. One way to personalize your PC is to place animated wallpapers on the desktop. We have available at this site a large number of live wallpapers and you can choose the one that suits your personal preferences and interests. These animated wallpapers liven up your desktop by moving wonderful things around on your screen, while you simply marvel at them.
Available Designs for you to choose from
We have available animated wallpapers in various styles and designs which will amaze you, ranging from natural beauty and water world sceneries to live flag wallpapers and 3D space. Almost all these moving backgrounds possess advanced graphical designs so if you use any of them as your desktop wallpaper, your computer will look unique.
Why you need to download these animated wallpapers
If you are a lover of 3D designs, space, flags or nature, then you will certainly love to watch them every single day. The best way for you to do this is to download an animated wallpapers and place it on your desktop. Whatever your age, you will certainly love watching these moving wallpapers. That is the reason why people download a large number of animated wallpapers for their personal computers daily from this site. It is your preferences and personal interests that determine the colors and designs you choose for your live wallpaper. Quite a number of these backgrounds also display wonderful natural sceneries, making them to look really cool as they move on your desktop.
How to download the animated wallpapers for your PC
Almost all the available animated wallpapers on the site are 3D or 2D and they are supported by any computer running Windows 10, 8, 7 on a 32 or 64 bit operating system, with a minimal of 800 MHz processor speed, a 32 MB of free Video card memory and Direct X 11 version or higher technology. When you're ready to download any live wallpaper of you like, just click on the download icon placed beside each wallpaper, and it will begin to download in a matter of few seconds. One great thing about these wallpapers is that should you get tired of watching the same images each day, just head back to the site and pick another one to download!
Live Desktop Wallpapers | Free Wallpapers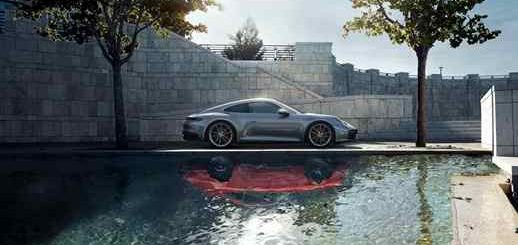 by admin · Published April 9, 2021
Porsche 992 Sports Car With Original Reflection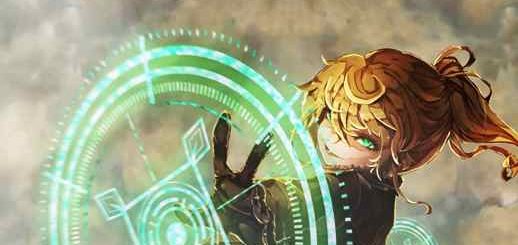 by admin · Published April 8, 2021
Tanya von Degurechaff / Saga of Tanya the Evil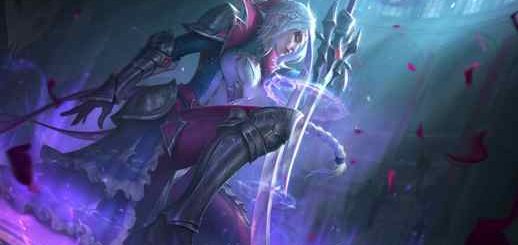 by admin · Published April 8, 2021
Battle Queen Diana League Of Legends Game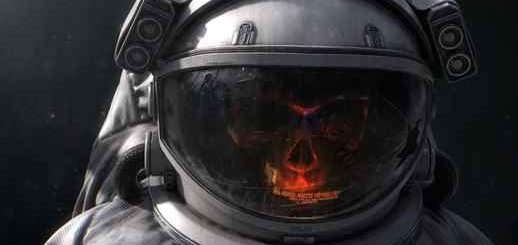 by admin · Published April 8, 2021
Spaceman Astronaut Skull Horror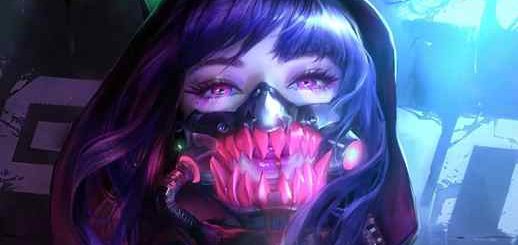 by admin · Published April 8, 2021
Cyber Girl / Neon Predator Mask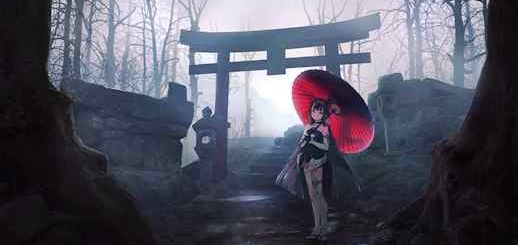 by admin · Published April 7, 2021
Ninomae Ina'nis with Umbrella / Torii Gate / Rain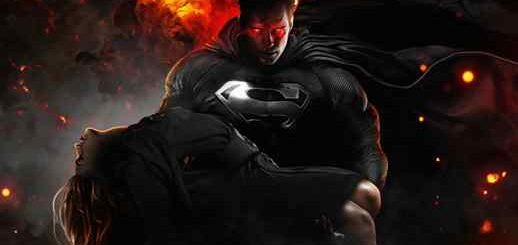 by admin · Published April 7, 2021
Dark Superman / Justice League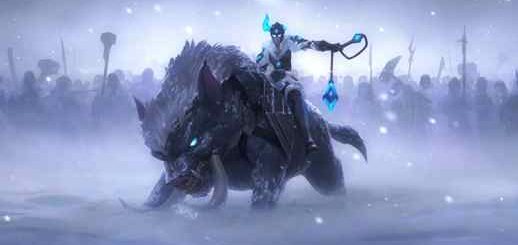 by admin · Published April 6, 2021
Sejuani Fury of the North / League Of Legends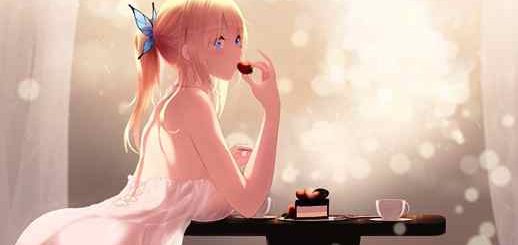 by admin · Published April 6, 2021
Kashiwazaki Sena Enjoys Strawberries / Haganai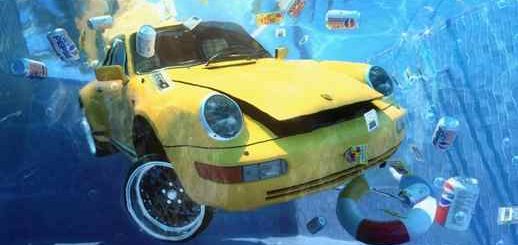 by admin · Published April 6, 2021
Porshe 911 In Swimming Pool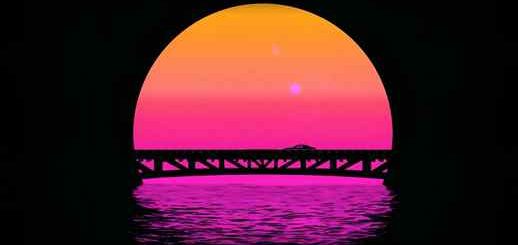 by admin · Published April 5, 2021
Cartoon Bridge Pink Sunset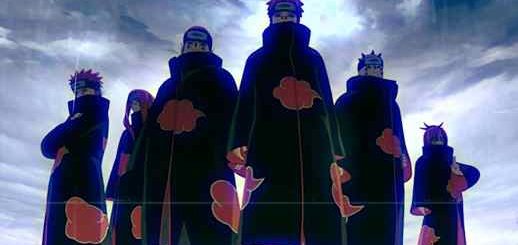 by admin · Published April 4, 2021
Akatsuki Band Lighting Naruto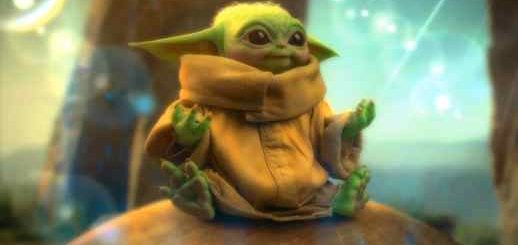 by admin · Published April 3, 2021
Grogu Baby Yoda Star Wars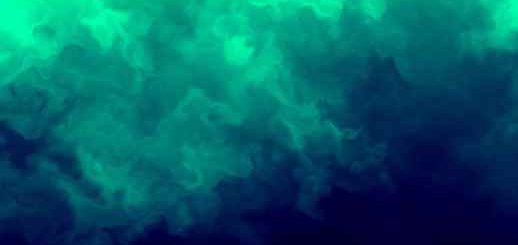 by admin · Published April 3, 2021
Muddy Green Water Abstract Desktop Theme
by admin · Published April 3, 2021
Modern Geometric Figures Colorful Rectangle
Live Desktop Wallpapers © 2021. All Rights Reserved. | sitemap
www.makeuseof.com
Follow MUO
How to Set Live Wallpapers & Animated Desktop Backgrounds in Windows 10
Want to liven up your Windows 10 desktop with some animated backgrounds? Here's what you need to do.
It used to be pretty simple setting animated backgrounds on a Windows desktop. With Windows 10, it isn't so simple anymore—but it's still possible. Want to liven up your Windows 10 desktop with some animated backgrounds? Here's what you need to do.
The Pros and Cons of Animated Wallpapers
If you've used live wallpaper on a smart TV, phone, or tablet, you'll know the impact it can have. Instead of a bland photo of some distant location you've never visited, it suddenly looks more interesting. Your smartphone gives you something that moves—perhaps heavenly bodies in slow motion, or fish swimming.
They're not for everyone, but animated backgrounds are undeniably visually rich.
However, they can also prove a bit of a problem. While your desktop PC might not be affected, live wallpapers can prove to be a headache on battery powered devices. Looking for good performance from your smartphone battery? Don't use a smart wallpaper.
The same goes for Windows 10 laptops and tablets. Constant animation of the background is a noticeable drain on the power cell, leading to reduced performance and battery life. As such, when it comes to Windows, animated live backgrounds or wallpapers are best used on a desktop computer with a constant power supply.
In this article, we'll show you how to set up a live wallpaper on Windows 10.
You have three main ways to get live wallpapers and animated backgrounds on Windows 10. Each of these options lets you add your own backgrounds or those made by others.
Let's look at each of these options in turn.
1. Wallpaper Engine for Windows 10
Personalization options in Windows 10 have been reduced compared to some earlier versions. Beyond themes and backgrounds that sync to your Microsoft account, the desktop options have been greatly reduced.
The options with this tool are considerable, and using it is simple. Once launched, you simply select from a predetermined group of live desktop backgrounds, or import your own. Various elements can be edited using the settings dialog, which is found in the system tray.
While Wallpaper Engine runs better under a dedicated graphics card (GPU), this isn't necessary. It can be configured to run on low resource devices if needed, although the best results will be on a powerful desktop PC.
Download: Wallpaper Engine ($5)
2. Stardock DeskScapes 8 for Windows 10
Following installation (be sure not to install extra software), click Start 30-day trial and enter an email address to proceed. You'll then need to validate the 30-day license by clicking an email link.
With this done, switch back to the app and choose from seven video backgrounds and many stunning, static images. Often these images can be adjusted using the DeskScapes settings; Color, Effects, and Adjust will let you tweak them. Video background options are listed under Settings.
Download: Stardock DeskScapes 8 for Windows 10 ($7.99, 30-day free trial available)
3. PUSH Video Wallpaper for Windows 10
Your third option is PUSH Video Wallpaper, again a paid solution with a free trial. This is arguably the easiest of these tools to use. A demo video is displayed on a loop upon launch.
The PUSH Video Wallpaper interface can be opened from the system tray. Here, you'll find add a single video on a loop or create a playlist of videos. These will play in the specified order, and the volume for the clips can also be adjusted.
Unlike Stardock DeskScapes 8, the PUSH Video Wallpaper lets you run feature-length videos as your desktop background. Alternatively, you can just playback a subtle, looped clip. Whatever your preferred type of live wallpaper, if you have a suitable clip, this app will run it.
Download: PUSH Video Wallpaper ($9.99, free trial available)
Make Your Own Windows 10 Video Wallpaper
That's three good tools for creating live desktop backgrounds for your Windows 10 desktop. Better still, some of them will even work on Windows 7 and Windows 8. And if you'd prefer to use a GIF image, you can even set GIFs as wallpapers in Windows 10.
Meanwhile, if you're struggling with the idea of paying for a feature that was previously free, you can make your own motion wallpapers for Windows with tools such as VLC and Desktop Movie. Also, here's how to change your Mac wallpaper.
You might think you know everything about WhatsApp. However, like anything tech-related, there are always more tricks, tips, and features to learn about and use.
Deputy Editor for Security, Linux, DIY, Programming, and Tech Explained. He also produces The Really Useful Podcast and has extensive experience in desktop and software support. A contributor to Linux Format magazine, Christian is a Raspberry Pi tinkerer, Lego lover and retro gaming fan.
Subscribe To Our Newsletter
Join our newsletter for tech tips, reviews, free ebooks, and exclusive deals!
One More Step…!
Please confirm your email address in the email we just sent you.
Animated wallpapers for windows
Free anime live / animated wallpapers.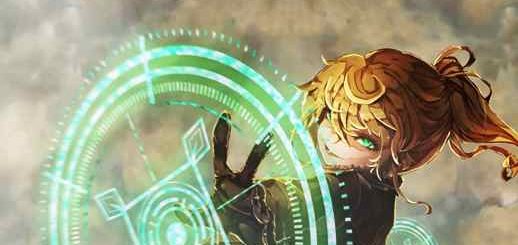 by admin · Published April 8, 2021
Tanya von Degurechaff / Saga of Tanya the Evil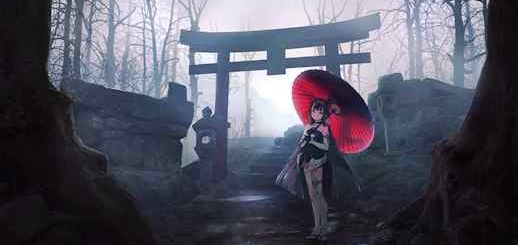 by admin · Published April 7, 2021
Ninomae Ina'nis with Umbrella / Torii Gate / Rain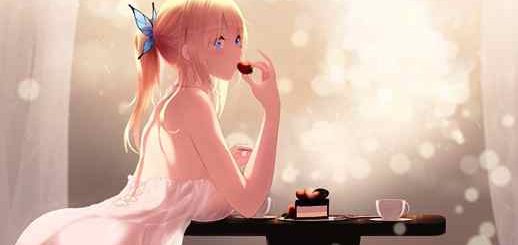 by admin · Published April 6, 2021
Kashiwazaki Sena Enjoys Strawberries / Haganai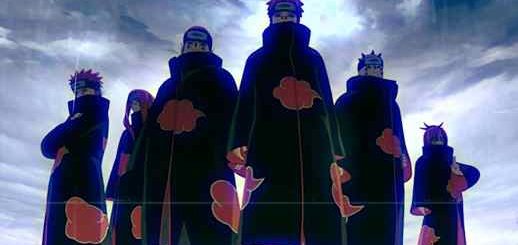 by admin · Published April 4, 2021
Akatsuki Band Lighting Naruto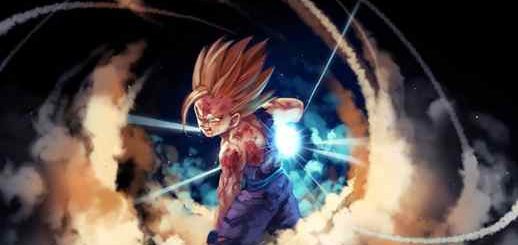 by admin · Published April 3, 2021
Gohan Super Saiyan DBZ Anime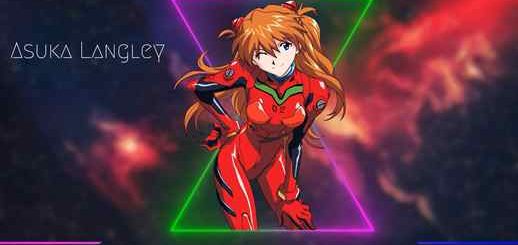 by admin · Published March 31, 2021
Asuka Langley Unit 02 Space RGB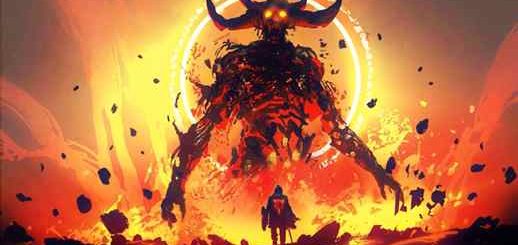 by admin · Published March 31, 2021
Fighting My Demon / Road to Hell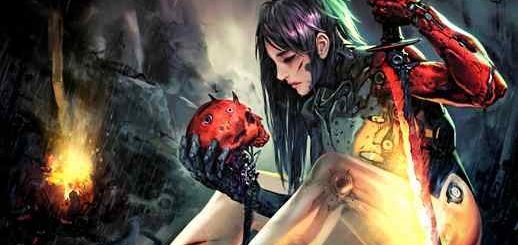 by admin · Published March 30, 2021
Cyborg Girl with Red Skull / Cel Shading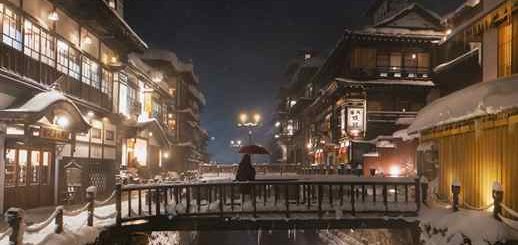 by admin · Published March 30, 2021
Alone on a Bridge at Night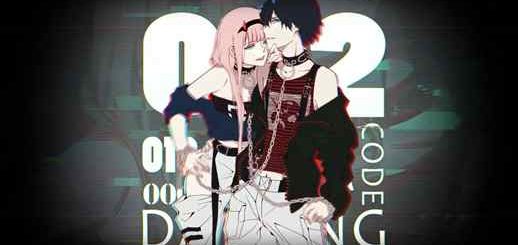 by admin · Published March 28, 2021
Hiro and Zero Two / Code 002 / Darling in the FranXX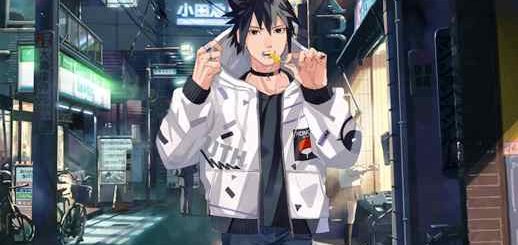 by admin · Published March 28, 2021
Sasuke Lollipop and Some Glitch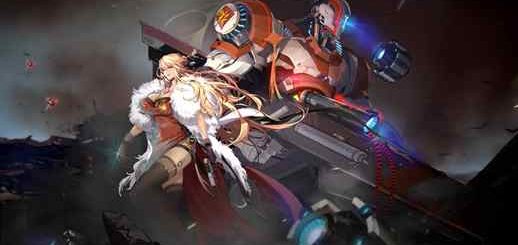 by admin · Published March 27, 2021
DNF Duel Fighting Game with Girl and Robot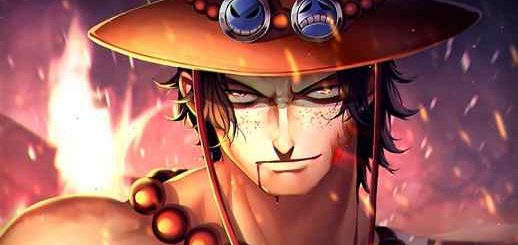 by admin · Published March 27, 2021
Portgas D Ace – Fire Fist | One Piece Game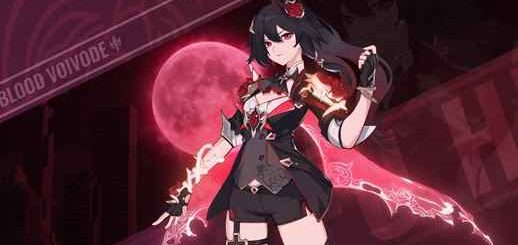 by admin · Published March 25, 2021
Fu Hua Blood Voivode Honkai Impact 3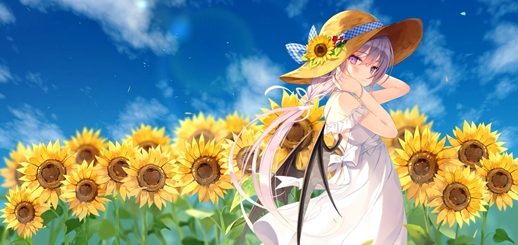 by admin · Published March 24, 2021
Cute Anime Girl and Sunflowers
Sponsored
Categories
Live Desktop Wallpapers © 2021. All Rights Reserved. | sitemap