Аналоги Apple Motion для Windows
Motion включен в комплект пост-продакшн видео Final Cut Pro X.
Разработанный для видеоредакторов, Motion 5 позволяет настраивать заголовки, переходы и эффекты Final Cut Pro. Вы можете создавать свои собственные великолепные анимации в 2D или 3D пространстве с обратной связью в режиме реального времени во время работы.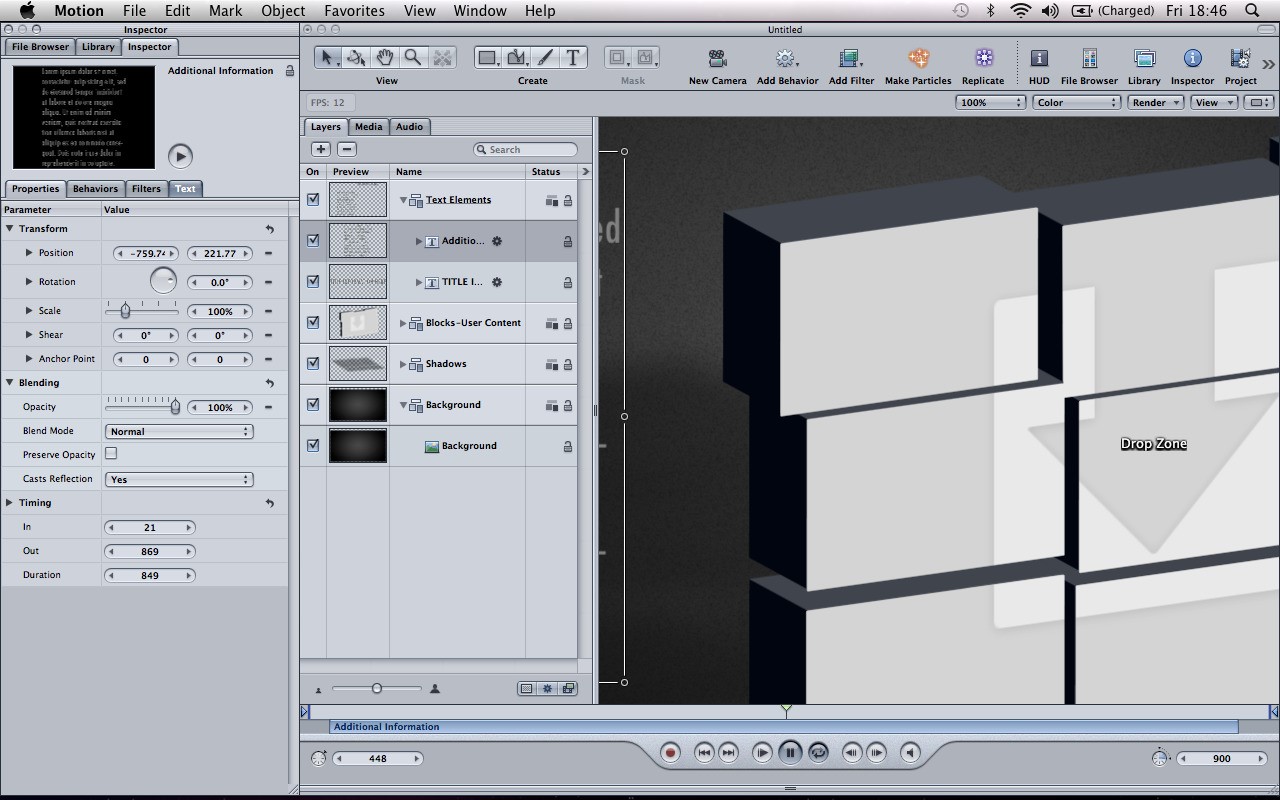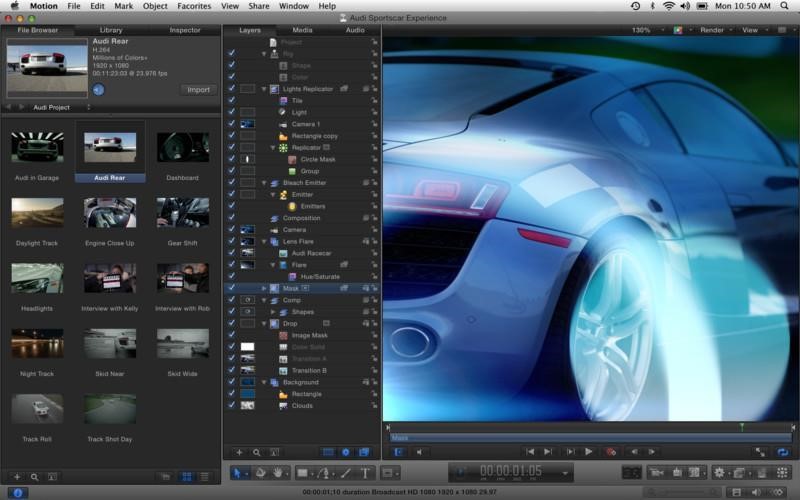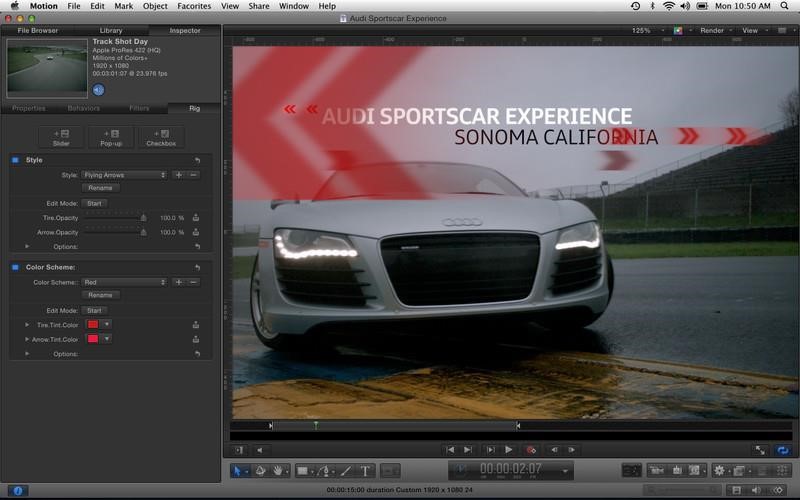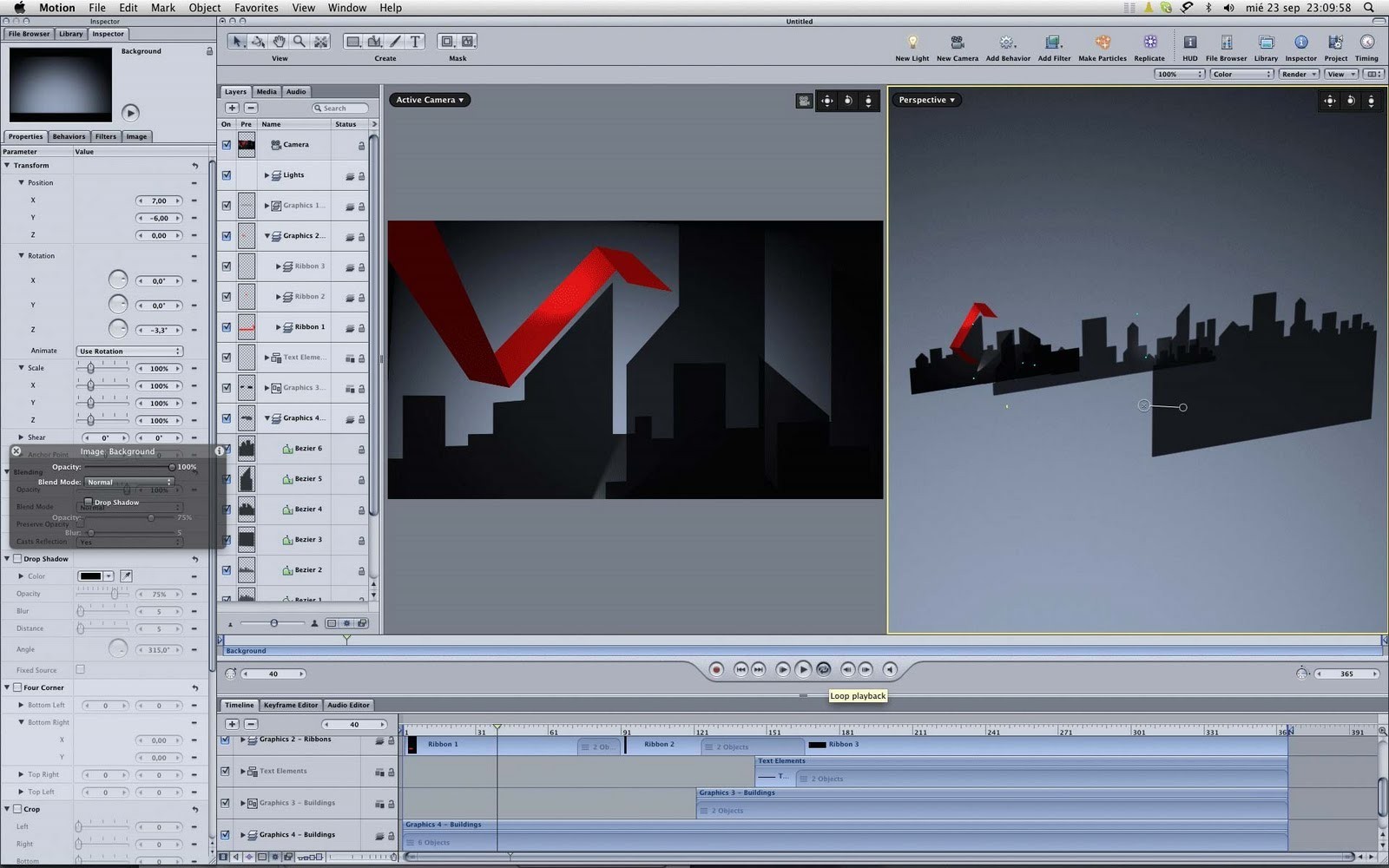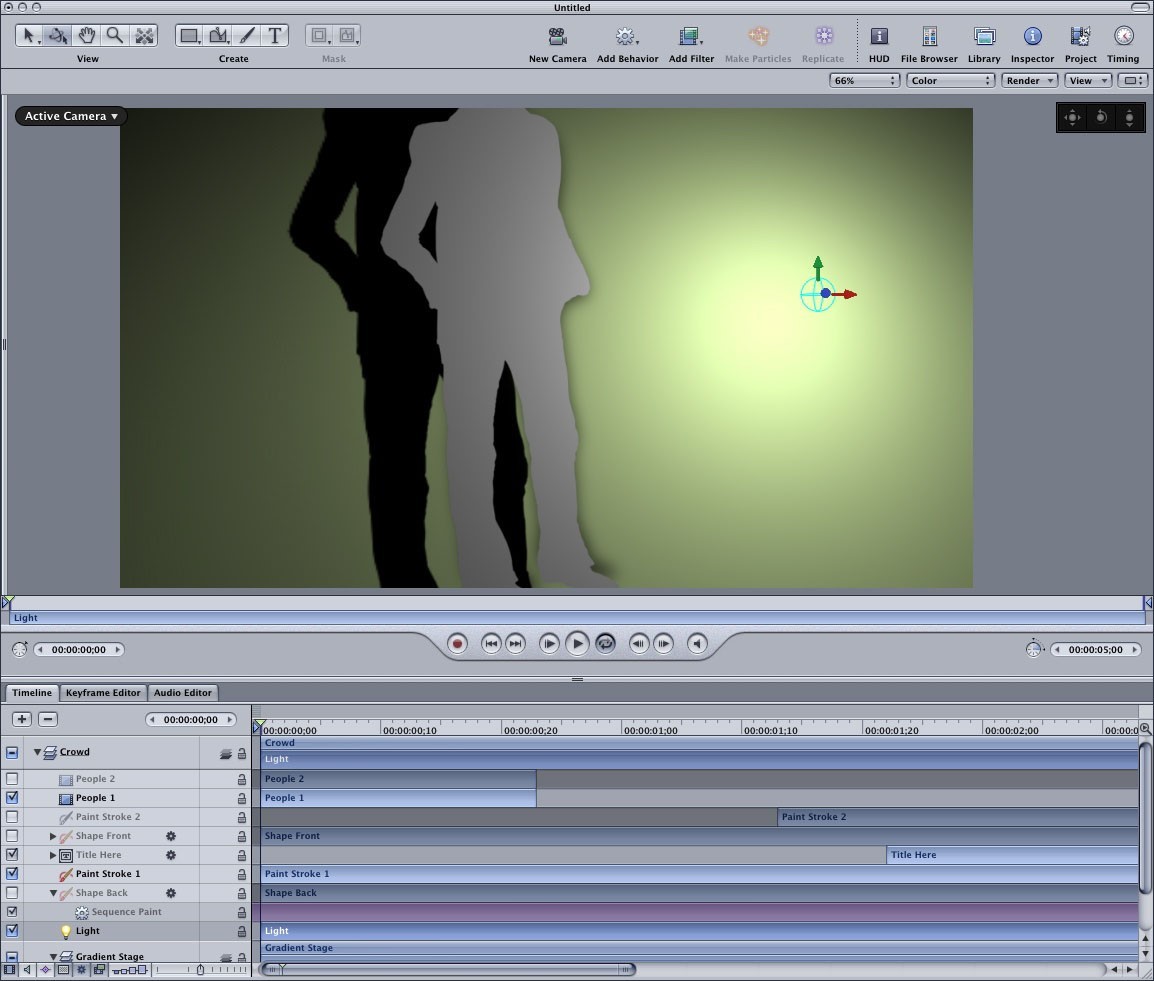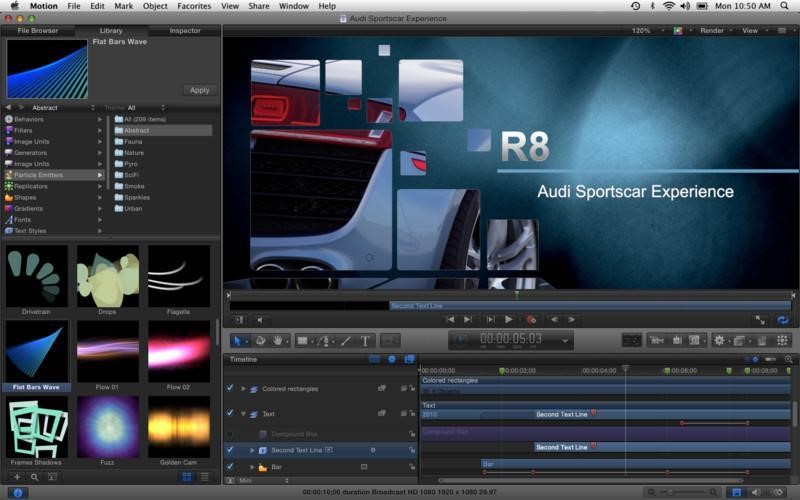 Альтернативы для Apple Motion для Windows
Усовершенствованное ПО для создания цифровых композитов на основе графов с открытым исходным кодом.
HitFilm объединяет FXHome VisionLab Studio, FXHome Effectslab и FXHome CompositeLab в одно программное обеспечение.
Bforartists полный 3D-пакет для создания 3D-контента.
Liconcomp позволяет создавать композиции в реальном времени для отображения на экранах, цифровых вывесках, табло, светодиодных дисплеях.
Liconcomp может создавать видео, текст и изображения с камер в реальном времени и воспроизводить их в режиме реального времени.
С BluffTitler очень просто создавать вступительные видеоролики.
particleillusion 3.0: удостоенное наград отдельное приложение с анимированными эффектами.
particleillusion 3.0: отмеченное наградами отдельное приложение для создания анимированных эффектов, позволяющее быстро и легко добавлять огромное количество эффектов к изображениям, анимации или видео.
Модель создания программного обеспечения, предназначена для планшетов.
3D Model Maker позволяет создавать виртуальные 3D-модели на вашем компьютере. Вы можете создать все, что только может придумать ваше воображение, а не ограничиваться простыми кубами или блоками, как некоторые приложения. Он использует сетки многоугольников, как в Toy Story.
Что в этом списке?
С помощью пользователей мы собираем каталог похожих друг на друга программ, чтобы вы могли подобрать альтернативу и скачать их. На сайте можно скачать популярные программы для Windows, Mac Os, Android и iPhone
Аналоги Apple Motion
Motion включен в комплект пост-продакшн видео Final Cut Pro X.
Разработанный для видеоредакторов, Motion 5 позволяет настраивать заголовки, переходы и эффекты Final Cut Pro. Вы можете создавать свои собственные великолепные анимации в 2D или 3D пространстве с обратной связью в режиме реального времени во время работы.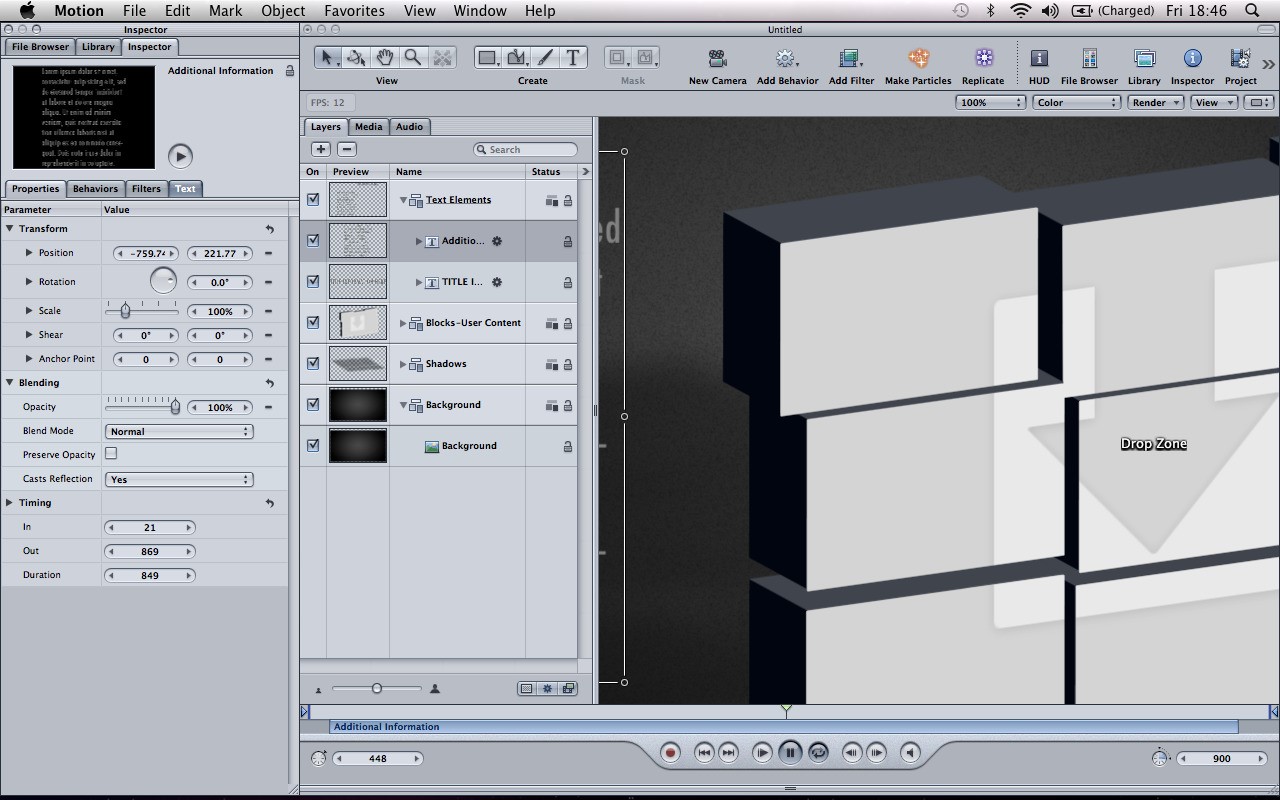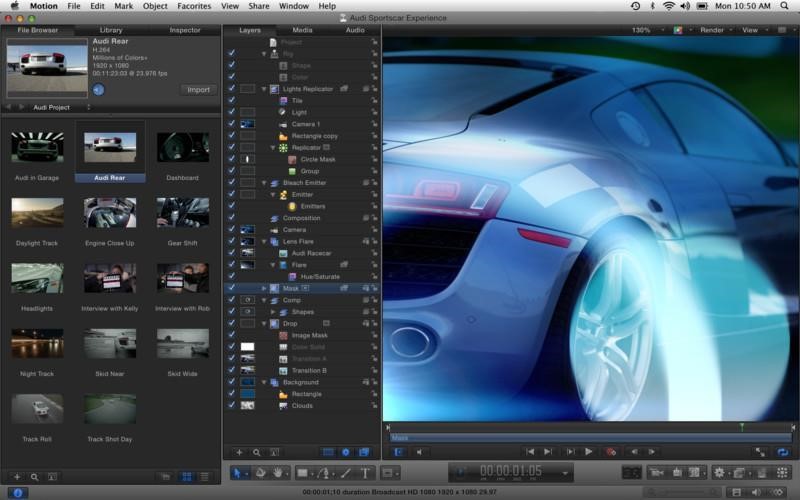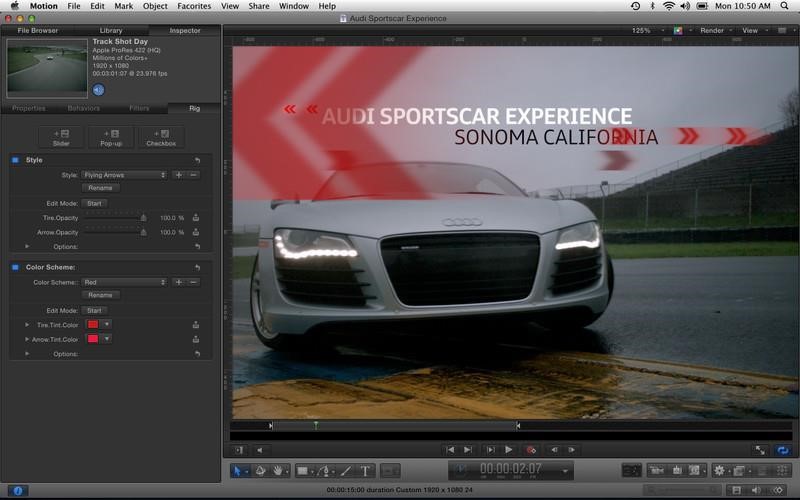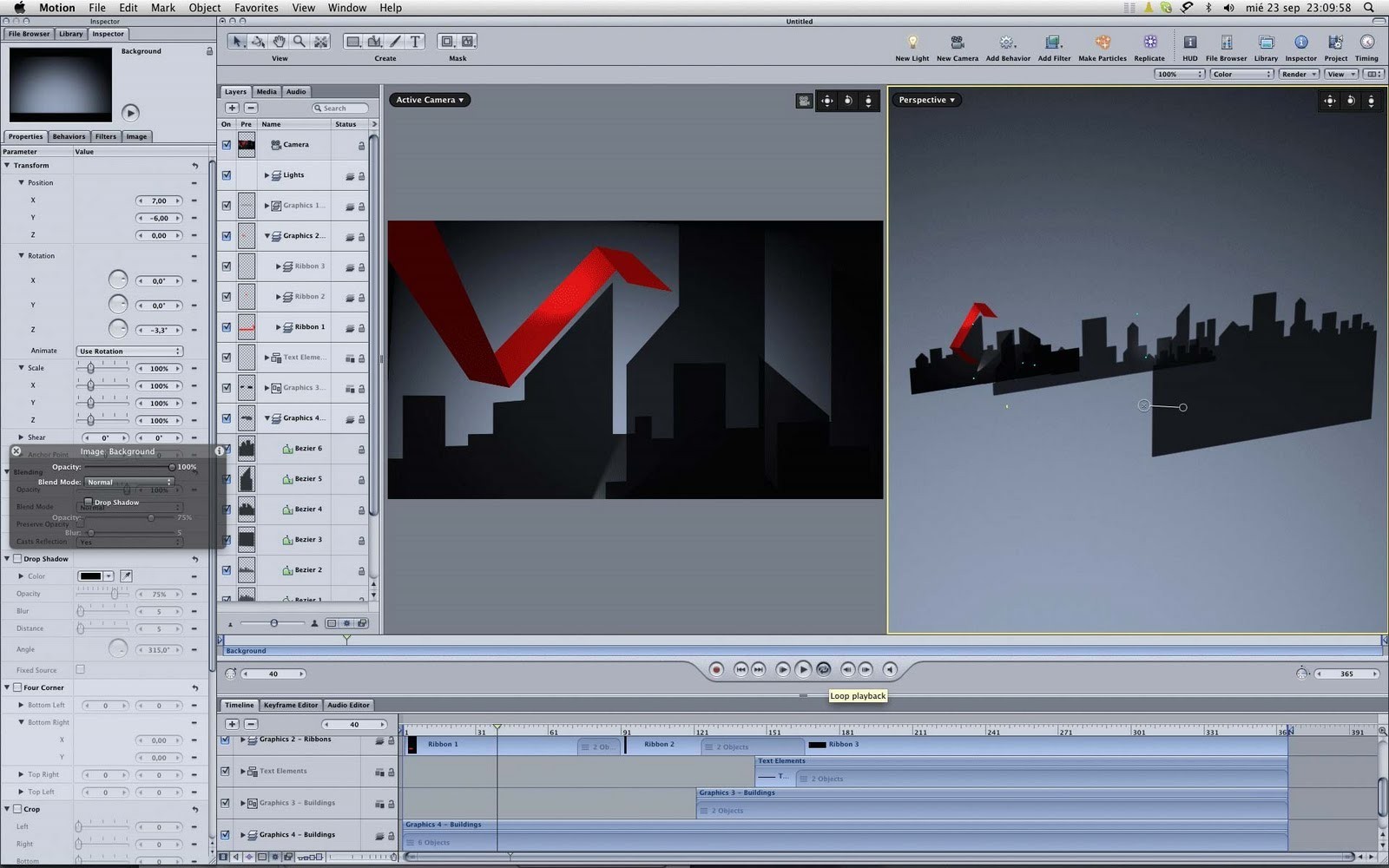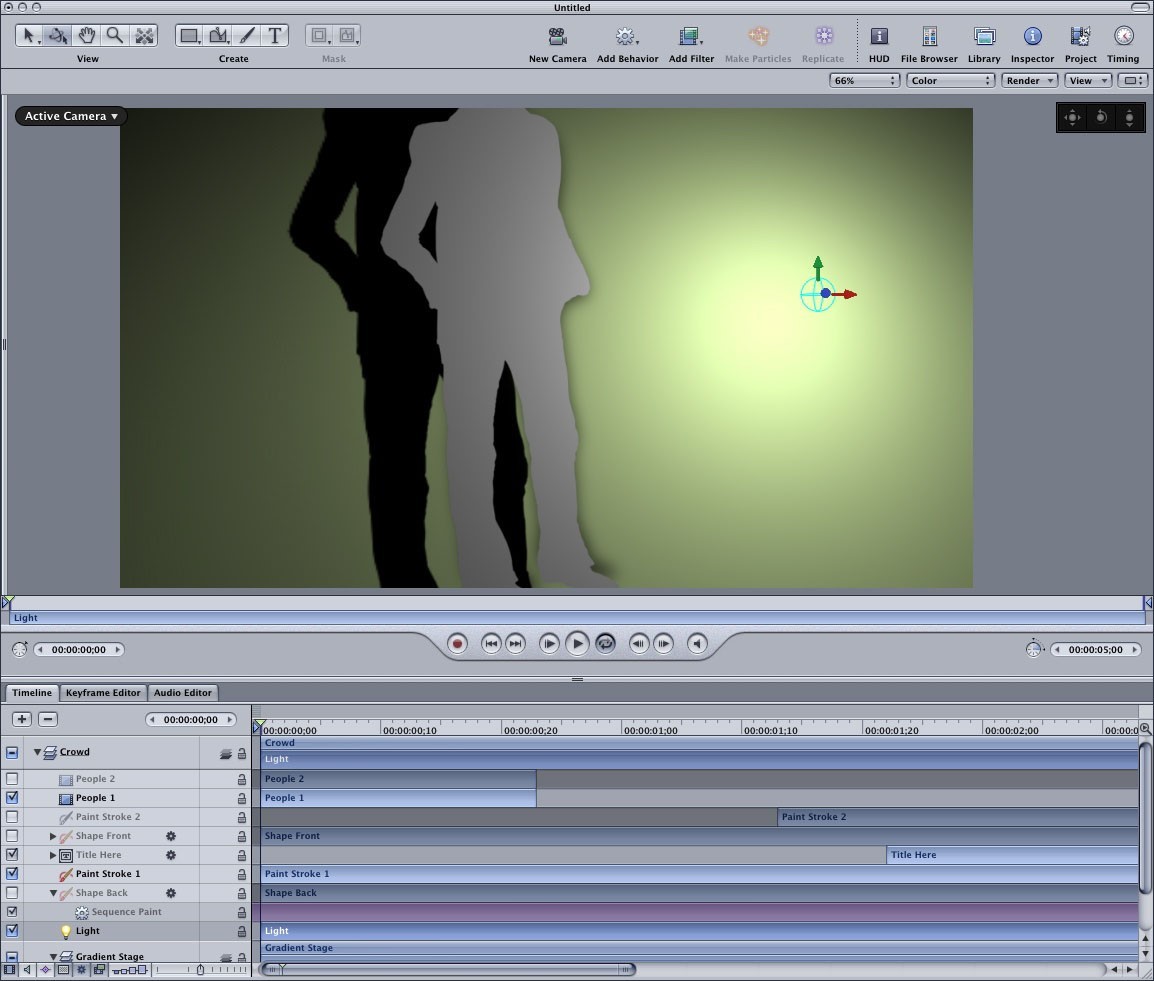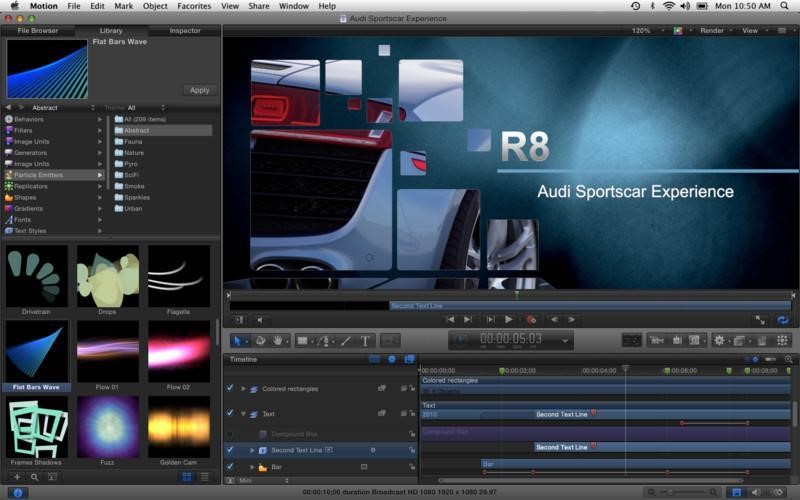 Альтернативы для Apple Motion
Усовершенствованное ПО для создания цифровых композитов на основе графов с открытым исходным кодом.
HitFilm объединяет FXHome VisionLab Studio, FXHome Effectslab и FXHome CompositeLab в одно программное обеспечение.
Bforartists полный 3D-пакет для создания 3D-контента.
Liconcomp позволяет создавать композиции в реальном времени для отображения на экранах, цифровых вывесках, табло, светодиодных дисплеях.
Liconcomp может создавать видео, текст и изображения с камер в реальном времени и воспроизводить их в режиме реального времени.
С BluffTitler очень просто создавать вступительные видеоролики.
particleillusion 3.0: удостоенное наград отдельное приложение с анимированными эффектами.
particleillusion 3.0: отмеченное наградами отдельное приложение для создания анимированных эффектов, позволяющее быстро и легко добавлять огромное количество эффектов к изображениям, анимации или видео.
Модель создания программного обеспечения, предназначена для планшетов.
3D Model Maker позволяет создавать виртуальные 3D-модели на вашем компьютере. Вы можете создать все, что только может придумать ваше воображение, а не ограничиваться простыми кубами или блоками, как некоторые приложения. Он использует сетки многоугольников, как в Toy Story.
Что в этом списке?
С помощью пользователей мы собираем каталог похожих друг на друга программ, чтобы вы могли подобрать альтернативу и скачать их. На сайте можно скачать популярные программы для Windows, Mac Os, Android и iPhone
Apple Motion
Motion is a compositing application used to create and edit motion graphics, titling for video and film production, and 2D and 3D compositing for visual effects. Motion is now included in the.
Действия
Создание списка приложений
На suse.me вы можете создавать сколько угодно публичных или приватных списков, добавлять в них приложения, и делиться ими в интернете.
Альтернативы приложению Apple Motion
Фильтр альтернатив по платформе
Настольные ПК
Остальные
Фильтр альтернатив по лицензии
Adobe After Effects 18 альтернатив
Adobe After Effects — программное обеспечение компании Adobe Systems для редактирования видео и динамических изображений, разработки композиций (композитинг), анимации и создания различных эффектов. Широко применяется в обработке отснятого видеоматериала (цветокоррекция, …
Cinefx 5 альтернатив
Cinefx aims to become a cross-platform free and open source video editing, effects, and compositing suite.
FXhome HitFilm 15 альтернатив
Nuke 17 альтернатив
Nuke is a powerful compositing application that delivers unparalleled speed, an efficient multi-channel scanline rendering engine, and a first-class feature set that is unrivalled in the desktop market. If you.
eyeon Fusion 20 альтернатив
eyeon unveils the next generation of the GPU Supercomputing framework in Fusion® 6.1. This is not just an acceleration technology; this is unprecedented productivity advancement. Exploiting the power.
Liconcomp 12 альтернатив
ParticleIllusion 17 альтернатив
particleIllusion 3.0: award-winning standalone particle effects application that enables you to quickly and easily add a huge variety of particle effects to your images, animation, or video.
FXHome VisionLab Studio 20 альтернатив
VisionLab Studio combines compositing tools, CG effects engines and digital color grading to form a powerful post-production toolkit ideal for low-budget professionals.
NukeX 17 альтернатив
The Foundry NukeX is the enhanced version of Nuke. NUKEX: All the features of NUKE, plus an integrated 3D camera tracker, depth generator, tools for automatic lens distortion correction and …
Autodesk Combustion 15 альтернатив
Motion Graphics, Compositing & Visual Effects Software. Autodesk Combustion software is an all-in-one application for vector paint, motion graphics design, animation, and compositing. With its.
Знаете другую альтернативу Apple Motion?
FXHome CompositeLab 5 альтернатив
Discover the full power of greenscreen, animation, color grading and masking with CompositeLab Pro. Filming your actors against a green screen makes it easy to 'cut them out' and transport …
Solar 18 альтернатив
Lightstream Solar is a new GPU-accelerated high-end compositor for VFX work. The software provides a node and tree-based workflow, and offers the range of tools one would expect in an …
FXHome Effectslab 7 альтернатив
EffectsLab Pro was a visual effects software product developed by FXhome. It has since been superseded by the http://suse.me/apps/hitfilm/ range. The company also produced a limited functionality version, EffectsLab Lite, …
Synapse Compositor 11 альтернатив
Synapse is a free node based compositor for Linux and Windows.
Что в этом списке?
Этот список содержит 17 альтернатив приложению Apple Motion, для таких платформ как: Windows, macOS, Linux, Adobe After Effects и многих других. Список альтернатив можно фильтровать по типу лицензии, платформе и тегам. Поддерживается сортировка по количеству пользователей которые уже используют альтернативу, или дате добавления приложения.
Последнее обновление списка: 18 января 2021 г. 12:30
Вы можете дополнить или изменить информациию о любом приложении на SuggestUse. За внесение любой информации вам будут начислены поинты.
Сортировка альтернатив
Фильтр альтернатив по тегам
Последняя активность
О сайте
Сервис SuggestUse поможет найти альтернативное программное обеспечение для ваших мобильных устройств и компьютера.
Основная идея заключается в том, что поиск производится по тем приложениям, которые требуется заменить, в результате получаете список альтернатив, на основе рекомендаций зарегистрированных пользователей.
Когда сервис может быть полезен?
— Вы пересели с компьютера на котором установлена операционная система Windows, на компьютер с macOS, но в Windows вы пользовались программой Total Commander которой для macOS не существует. Вы заходите на наш сервис, вводите в поиске TotalCommander для macOS и в результате получаете список альтернативных программ которые работают в системе macOS.
— Вам надоела программа которая постоянно вылетает или зависает? Вы также просто можете найти ей альтернативу, введите ее название в поиске, и выберите вашу операционную систему.
Motion release notes
Learn about current and previous Motion updates.
Before installing a Motion update, verify that your system still meets Motion system requirements. Then make sure to back up your important files, including projects, media, and the version of Motion that you're updating.
New in Motion 5.5.1
Released March 4, 2021
Get complete step-by-step how-to instructions and information on all features in Motion. For a list of recent enhancements in Motion, refer to What's New in Motion.
Previous versions
Motion 5.5
Released November 12, 2020
Motion 5.4.7
Released September 24, 2020
Motion 5.4.6
Released August 25, 2020
Motion 5.4.6 also includes the following:
Motion 5.4.5
Released December 10, 2019
Motion 5.4.4
Released October 7, 2019
Motion 5.4.3
Released March 21, 2019
Motion 5.4.2
Released November 15, 2018
Advanced color grading
Tiny Planet filter
Motion 5.4.2 also includes the following:
Stability and Reliability
Motion 5.4.1
Motion 5.4.1 also includes the following:
Stability and Reliability
Motion 5.4
360 VR motion graphics
1 Requires compatible VR headset, macOS High Sierra, and SteamVR. Video output to VR headset requires a Mac computer with discrete graphics running macOS High Sierra. 27-inch iMac with Radeon Pro 580 graphics recommended.
2 HEVC and HEIF support requires macOS High Sierra.
Issues addressed in Motion 5.4
Motion 5.3.2
Motion 5.3.1
Motion 5.3
Issues addressed in Motion 5.3:
Motion 5.2.3
Motion 5.2.2
Motion 5.2.1
Motion 5.2
Before installing an update to Motion from the Mac App Store, be sure to backup your important files, including projects, media, and the version of Motion that you're updating.
Introducing 3D titles
Motion 5.2 also includes the following:
Motion 5.1.2
Motion 5.1.1
This update also includes the following:
Motion 5.1
This update improves overall stability and performance including:
For information on the security content of this update, please visit Apple security updates.
Motion 5.0.7
Motion 5.0.6
Motion 5.0.5
Motion 5.0.4
Motion version 5.0.4 improves overall stability and is enhanced for the MacBook Pro (Retina, Mid 2012).
This update also resolves issues in FxPlug 2 where some images were returned at half height or upside down.
Motion 5.0.3
Motion 5.0.2
Motion 5.0.1
Back up the Motion application
To back up the currently installed Motion application:
Information about products not manufactured by Apple, or independent websites not controlled or tested by Apple, is provided without recommendation or endorsement. Apple assumes no responsibility with regard to the selection, performance, or use of third-party websites or products. Apple makes no representations regarding third-party website accuracy or reliability. Contact the vendor for additional information.
Motion Simply special effects.
Motion is the powerful motion graphics tool that makes it easy to create cinematic 2D, 3D, and 360° titles, fluid transitions, and realistic effects in real time. And with its Metal engine and improved performance and efficiency on Mac computers with Apple silicon, Motion lets you build and play back effects at incredible speeds.
Your graphics in Motion.
Designed with editors in mind, Motion's streamlined interface and incredible performance lets you create and play back titles, transitions, and effects in real time. Take the guesswork out by seeing your designs without the need to render.
Design in a modern interface that matches the look of Final Cut Pro and puts the focus on your work. Easily locate assets using visual content browsers, then build motion graphics with a logical layers list, full-length timeline, and keyframe editor. It's simple to customize the interface to match the way you work.
Motion is the best way to build effects for Final Cut Pro projects, including titles, transitions, generators, filters, and more. Save any effect to make it immediately available in Final Cut Pro, where you can apply adjustments right in the video editor. And instantly jump back to Motion at any time for more advanced changes.
Create Smart Motion Templates that include USDZ 3D objects and use them in Final Cut Pro. Publish any parameter to a template, or create rigs that let you control a group of parameters with a simple slider, pop-up menu, or checkbox. If you set up templates with multiple aspect ratios, Final Cut Pro automatically uses the correct layout based on your footage.
Motion boasts an enormous ecosystem of third-party plug-ins and templates that complement the power of the app. Download tools for enhanced tracking and 3D object creation, or choose from thousands of templates with gorgeous titles, transitions, and effects to use as is or customize to fit your project.
With its modern Metal architecture, Motion uses the power of today's high-performance GPUs to speed up tasks throughout the app and play back motion graphics in real time as you create them. Combine 3D objects, cameras, lights, and emitters with other complex elements, and view your results instantly. And since Motion shares a render engine with Final Cut Pro, you'll get consistent speed and quality across applications.
3D Objects
Quickly import USDZ 3D models, then easily and precisely adjust their position, rotation, and scale using Behaviors or the Keyframe Editor. For even more stunning results, add cameras to a scene or combine objects with emitters, replicators, cameras, and more.
Stroke Filter
Easily outline the edges of any video, image, or text element with the Stroke Filter. Create a custom look by choosing from a solid or gradient color, or add multiple strokes using a gradient outline.
Advanced Color Correction
Fine-tune hue, saturation, and brightness with the same advanced color wheels available in Final Cut Pro. Target and adjust specific color ranges by using the eye dropper with color, hue, and saturation curves. Then, view your pristine graphics in stunning HDR on Mac or Pro Display XDR.
Optimized for Mac Pro
Design and create faster than ever before with Motion on the new Mac Pro. Motion takes advantage of all the GPUs in your Mac and uses up to 28 CPU cores in processor-intensive ProRes workflows. Motion is also optimized for the Afterburner card to accelerate ProRes projects, so you can design motion graphics and watch your results instantly in groundbreaking 8K resolution.
Powerful design tools.
Motion features a real-time design engine that lets you see your work immediately, along with a deep set of tools and content for creating and animating complex motion graphics.
Build brilliant 2D, 3D, and 360° compositions by choosing from more than 1,900 Apple-designed, royalty-free graphics — including vector artwork, high-resolution images, animations, and 60 USDZ 3D models that come pre-installed in Motion.
Control the timing and position of elements in your animation using intuitive keyframe tools. Use flexible curve interpolation for smooth parameter changes. Draw curves using a freehand tool, or move, stretch, and condense groups of keyframes using the Transform box.
Create natural-looking motion without the need for complex calculations using preset behaviors like Gravity, Throw, and Vortex. Use Text behaviors that animate letters, words, or lines across the screen. Or apply the Overshoot behavior to easily create spring-loaded animations. You can even combine behaviors for more advanced motion animations.
Create high-quality animated backgrounds with built-in generators — each with parameters to customize the look and style of the animation. Choose from a collection of standard shapes or unique designs. All generators can be used as bump maps or textures on other objects — including 3D text.
A 2D and 3D view of your titles.
Easily create beautiful 2D and 3D titles that you can animate with drag-and-drop behaviors and intuitive text animation tools.
Create text using your favorite fonts and adjust its position, opacity, and rotation. Manipulate vector-based characters with pristine sharpness, and apply Text behaviors to add complex word and character animations easily. Motion is built on the CoreText engine, which ensures that glyphs, characters, and emoji render correctly every time.
Build 3D titles from scratch, design them with easy-to-use templates, or instantly convert any existing 2D title to 3D. Customize your 3D text with over 90 Apple-designed organic and artificial materials — or create your own — and see your results instantly. You can even choose from a variety of lighting rigs or create depth-of-field effects to give your titles an ultrarealistic look that matches the environment perfectly.
Quickly animate text on or off the screen by choosing from more than 100 behaviors including Type On, Blur Out, and Text-on-a-Path, which sets your text in motion on a trajectory that angles, bends, or twists. You can also create unique animations by moving letters just where you want them.
With text generators you can automate tasks that would take hours to complete by hand. Count up and down in sequence, change text randomly, add a timecode sequence, and more.
Use Credit Rolls to set up a scroll in just a few steps — even for long lists of production credits. Import a text file or type the credits directly into a Motion project, then use the Scroll behavior to automatically animate the speed of the credits based on your project length.
Stunning effects.
Just drag and drop to assemble impressive animations, with a choice of more than 200 filters and effects built into Motion. Then fine-tune your work with precise controls.