Best free Wallpapers and Background pictures for Windows 10 desktop
Themes, Wallpapers, background pictures are few ways every Windows 10 users like to customize Windows 10. In this post, we will share some great resources. You can Download free background pictures for Desktop in Windows 10. Do note when downloading background images, make sure they are image files like PNG, JPEG, and not an executable or Zip file. Also remember to opt-out of third-party offers, if any.
Wallpapers & Background pictures for Windows 10
Make sure to save the images in a folder, and on a different drive, so you don't lose it.
1] Microsoft's Official Wallpaper Collection
Microsoft has a dedicated page that lists an enormous collection of wallpapers based on different categories. All you need to do is go this page, expand one of the categories, open the image, and save it. Once the download is complete, right-click on the image to set as the desktop background or wallpaper. If you need more, visit the Microsoft Store.
Categories include Animals, Art, Automotive, games, Holiday and Seasons, natural Wonders, Places, Landscapes, Plants, Branded wallpapers, and more. If you download a lot of them, I would suggest you disable wallpaper compression, set them as a slideshow, auto-change wallpapers or create a theme out of it.
2] WallpaperHub
Wallpaper Hub offers high-resolution wallpapers from newly launched Surface devices, Microsoft events(Conference Collection), Ninja Cat original wallpapers, and more. It offers something unique which every Microsoft fan would love. He also keeps adding Bing wallpaper to WallpaperHub.
You can sort by label, resolution, tags. You can download a collection in ZIP or download them individually based on the resolution. The design of the website might look familiar with Microsoft Store.
3] Unsplash
It's a community-driven website that is dominated by photographers. They make sure each of the images are checked and handpicked for quality. If you register with the site, you can create a collection of wallpapers you like and download them. Download from unsplash.com/wallpapers
4] Pexels
It is another website driven by the community of photographers and sources like Pixabay, Gratisography, Little Visuals, and many others. You can download high-resolution photos and use them as wallpaper. The best part of finding wallpaper here is that they are categorized well and tagged. Make sure to check the Explore section of the website, which offers the most appealing collection. Download from pexels.com
5] Wallpapers Home (4K/8K)
If you are looking for a 4K and 8K resolution wallpaper, this website is where you need to head. If you wish to download wallpaper with lowe resolution, you can choose when you are about to click on the download button. Download from wallpapershome.com/download-wallpapers/windows/
6] Download Bing wallpapers
Bing offers daily wallpapers, and they are fantastic. Sadly there is no way to set them as wallpaper except for the lock screen, which works through Windows Spotlight. So if you want to download Bing wallpapers every day, and use it as background pictures for Desktop, then you need to use BingDownloader or BingPaper. Learn how you can use the application to download Bing Wallpapers.
7] Gratisography
It is a limited collection of wallpapers website, and its only because they want to offer quality and non-repetitive images. So if you are looking for some exclusive images which can tell a story, this is the website you need to visit.
While you can use the images for almost anything, the website restricts to redistribute Gratisography pictures, including on other stock (paid or free) sites/apps. Download from gratisography.com
8] Life of Pix
It's a website that picks up the best photographer of the week and showcase their pictures. The reason I selected this website is because of the quality. You can find high-resolution images that you can use as a desktop background, but they might be limited. Download from lifeofpix.com
9] Picjumbo
It offers free stock photos, backgrounds, and free high-resolution images for personal and commercial use. Looking at the pictures, they have some impressive collection of pictures. While the photos are free, they also offer a premium program that can get you all the photos from the website in a click, new photos via email, and more. Download from picjumbo.com
10] Stocksnap.io
It's a community-driven website that offers a decent collection free stock images you can download and use as a desktop background. They also provide a tag-based search to help you discover stock images based on your choice. Download from Stocksnap.io
11] Pixabay
They offer over 1 million+ high-quality stock images and videos. Like others, you can use the photos as a desktop background or create a theme out of it, and even use it for business. Download from pixabay.com
We hope you find these websites as a great resource to download free background pictures for your desktop in Windows 10.
Top 20 Windows 10 Wallpaper Free Download
Contents
Have you downloaded and installed the Windows 10 technical preview to your desktop? You must download stunning and cool Windows 10 desktop wallpapers that can make your desktop interesting and attractive to work at. There are different types of cool wallpaper designs that you can choose according to your taste and preferences. Wondering where to get the wallpapers from? There are a few good websites from where you can find stunning and cool HD wallpapers. If you choose one or a few such websites, you will be able to change the wallpapers of your desktop frequently and will be able to keep your workstation interesting and colorful. Given below is a list of 20 websites from where you can download thousands of HD Windows 10 wallpapers: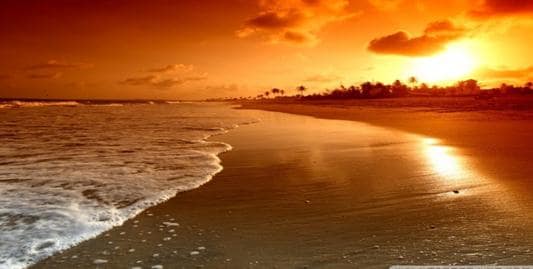 1. Wallpaperswide
It is one of the most popular sites for HD wallpapers that you can attach to your Windows 10 desktop. Browse hundreds of different categories. It has an easy to navigate and use interface that attracts a lot of Windows 10 users to the website. A great thing about this website is that you can choose Windows 10 wallpapers of different sizes on the website.
2. Vladstudio
For all your graphics needs you can trust Vladstudio. It has a nice collection of Windows 10 wallpapers if you are crazy about graphics. It is possible to get he multi-monitor wallpapers at the website.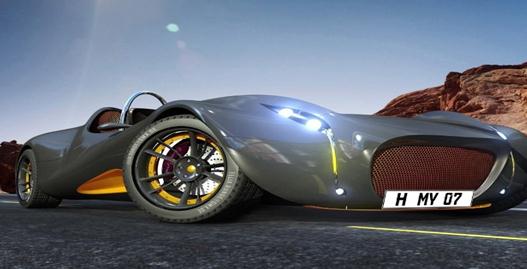 3. Wallpapersnow
This website stocks HD Windows 10 wallpapers from a wide range of categories. Here you can get wallpapers for all screen sizes from mobile to desktop.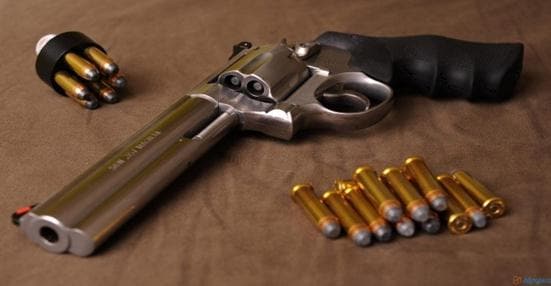 4. Wallpaper Gang
This is yet another source of HD Windows 10 wallpapers for your website. Here you can browse through hundreds of categories and choose from thousands of options. The eye-catching wallpaper from all categories can make your desktop look cool.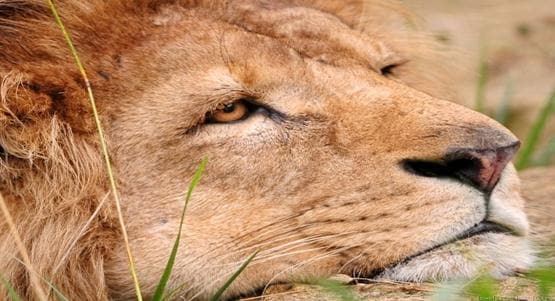 5. Picky Wallpapers
The website has a worldwide collection of HD wallpapers. You can find wallpapers of all sizes here. So, whether you are looking for wallpapers for your Windows 10 tablet or are looking for one to decorate your desktop, you can find a pretty good collection here.
6. Zonters.com
This website has a wide collection of random wallpapers. All the wallpapers in the onters.com are photographed and edited by expert designers. They can create a whole new statement for your desktop. There are different categories of wallpapers to download and you can easily find the most suitable one for your desktop.
7. Large Pictures
If you are looking for a great place to download HD wallpapers, you must try large Pictures. The wallpapers in this website are grouped into different categories for easy search by the users.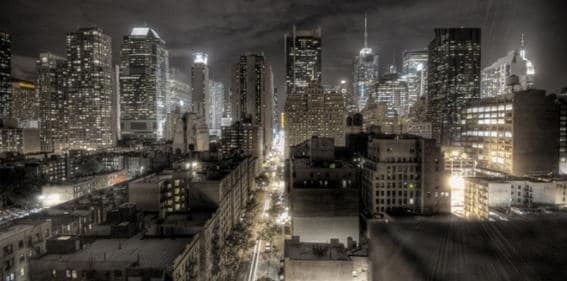 8. WallpaperStock
If you are looking for free stock photos and want to download free wallpapers, WallpaperStock is the best website to choose.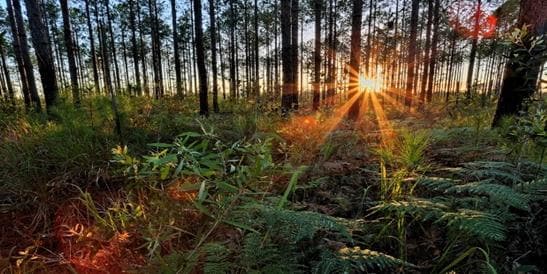 9. deviantART
It is a website where you can find wallpapers that are shared by a large community of users of the website. The community members or users of the website can share their creativities and art at the website. Here you can find wallpapers by various artists.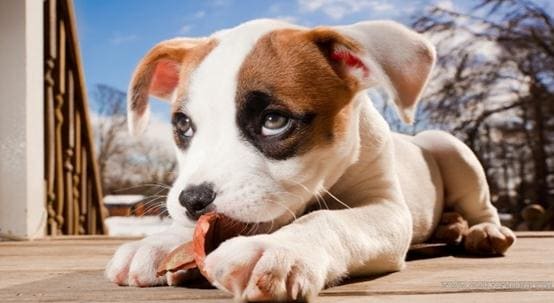 10. WallpaperHere
Here you can download HD and 3D wallpapers. You can download all wallpapers for free and choose from categories like most downloaded wallpapers and top-rated ones.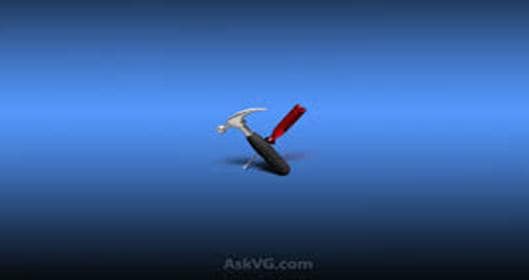 11. AskVG
You an find a lot of interesting and amazing wallpapers for your Windows 10 desktop in this website. In addition to wallpapers, you can download various graphics and themes from here.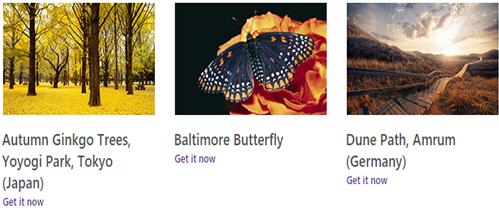 12. Microsoft wallpapers
You can also a dedicated site for providing wallpapers to the users of Windows. You can download the desired wallpapers from this site. You do not need to register to the site in order to download the wallpapers.

13. Unsplash
This is a website where you can find some of the most beautiful wallpapers for Windows 10. Images found here are uploaded by people from all around the world. If you subscribe to its newsletter, you will get 10 photos every 10 days in your inbox.

14. Google Images
It is one of the best sources for downloading HD wallpapers for Windows 10. This is not a dedicated site for wallpapers, but you can find almost any kind of wallpaper you like, from Google Images.

15. SantaBanta
you want to download the wallpapers of your movie stars and style icons, SantaBanta is the best site. There are loads of contents on movies and interesting matters on the website.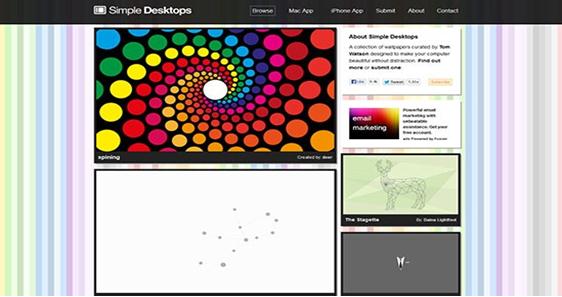 16. Simple Desktops
If you are looking for minimalistic, simple backgrounds, it is a good website to choose from. There are hundreds of beautiful wallpapers at the site. You can find mobile, PC and Mac wallpapers at the website.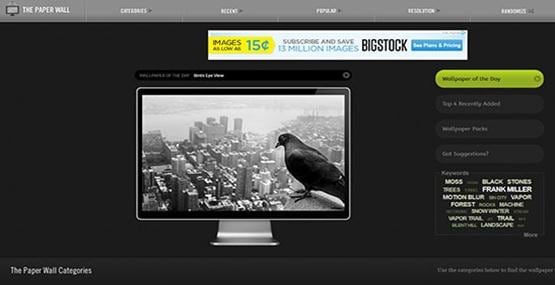 17. The Paper Wall
It is a very good place to find high quality wallpapers. You can get different resolutions and sizes of wallpapers here.Here you can find vintage and historical wallpapers too.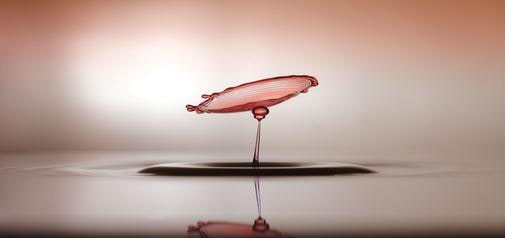 18. Interfacelift
It is yet another wallpaper website. it has a comprehensive collection of wallpapers in all categories for Windows 10.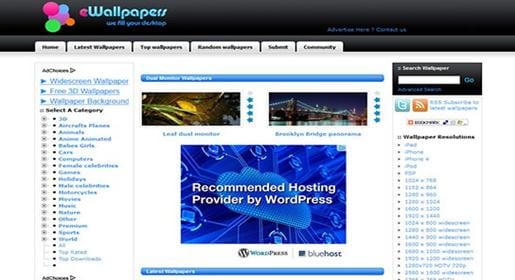 19. eWallpapers
The website has a great stock of wallpapers for Windows 10. Users can submit their images on this website.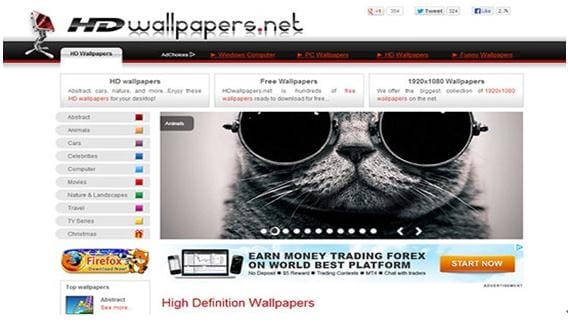 20. HD Wallpapers
Here you can get high resolution images. There is a fairly good collection of HD wallpapers on this website.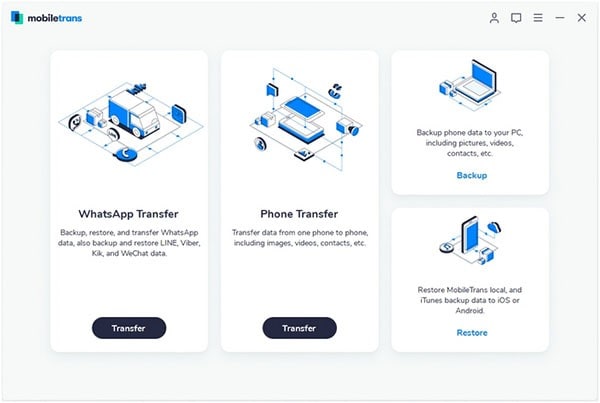 How to Backup Pictures/Photos to Windows 10
If you are wondering how to keep a backup of your phone's images and contents to a Windows 10 PC, iSkysoft Phone Transfer is the best helper for you. It enables you to transfer all your phone pictures to your computer for backup and later you can restore the pictures to any of your phone. It not just a backup tool, but also a useful phone transfer comes with more benefits: