When a Door closes a Window opens
The following article is all about the sophisticated art of discovering possibilities in times of great trouble; and the way to see the good in bad situations. Life can be a tough ride. It's harsh, hard and slaps you occasionally in the face. Sometimes, it seems like a never-ending struggle from one problem to another. And as if this wasn't enough already, we encounter every once in a while an incident that is so severe, so drastic and shocking that it changes our life forever. Unfortunately, in most cases, this change is not for the better. ( Feel free to skip the intro to see how to discover opportunities in times of setbacks.) There are times in life when a door is proverbially slammed right in front of your face. I've experienced one major life-changing event, and of course a couple of minor events that everyone else undergoes as well, like being left, given notice, stolen from, etc.
And certainly, I asked myself whenever I encountered one of these "minor life-changing events" why it was always me who had to endure such an awful thing. That was until I grew older and was confronted with a truly "major life-changing event". It did not only make me realize how insignificant most of the minor happenings were, but it also elucidated all the things I could no longer do in my life. It made me realize all the doors that had been slammed shut, never to be opened again.
I spend a lot of time in grief about all the doors that were closed and all the opportunities that were missed. It was a tough episode in my life, but time is a great healer, as they say, and so I began to make the best out my situation. And after many, many months I had learned to at least deal with the situation. But it took me a lot of reflection and courage to discover all the doors, windows and opportunities that had presented themselves only as a result of this major life-changing event.
Only when I was brave enough to accept the situation I found myself in, only when I was courageous enough to let go of the bitterness concerning the missed opportunities, I began to discover new paths and even more exciting avenues. I do realize now that – especially this tough and difficult time – paved the way to something new and made me the person I am today. If someone would ask me if I wanted to experience a similar thing again, I would certainly answer no, as it was something you wouldn't even wish for your worst enemy. But, I wouldn't want to miss all the amazing opportunities it brought me.
New opportunities in times of great trouble
There's a lesson to be learned in everything that happens to you. And it takes a lot of courage to discover the windows that were opened by such a situation. Remaining in grief and self-pity, or entirely giving up is always the easier alternative. But in reality, some doors and windows can only be opened, when an existing door is closed.
When a door closes, look out for the window that opens!
How to Discover Opportunity in Times of Great Challenge?
In the following, I will show you some of the most important steps toward finding the good in bad situations.
#1 Take yourself a break, time will heal!
That's, in my opinion, the single most important aspect in discovering opportunities in times of great trouble. Naturally, you might not see any new window opening when your emotional wounds are still open and the pain is still felt. Your situation might seem hopeless, while the memory is still fresh. Therefore, it's so important to give yourself a hiatus, before even thinking of looking for a window that has opened. [Of course, this only applies to very severe happenings!]. The reason why I'm stressing this out lies therein that you will not be ready to discover any opportunity if you haven't allowed yourself some time for yourself to come to terms with what happened.
Depending on the severity of what happened, this can take months or even years! But time heals all wounds; it may not restore things, it may not change your life for the better, but it allows you to come to terms with the past.
Feel free to bookmark this site, to return to it at a later point in time, if you don't feel ready to continue, yet.
If you allow time to pass, you will notice that many new opportunities have presented themselves, and may have already been integrated into your new life. This often goes unnoticed, at the first moment.
#2 Distract yourself
Try to get distraction, by focusing on things that do not remind you of what happened. Treat yourself to something good. Also, by keeping yourself engaged in an activity that totally absorbs your mind and soul, you will more likely think about positive things, for a longer period of time.
#3 Develop acceptance
Secondly, acceptance about what happened is needed before you are ready to discover new possibilities, challenges and unnoticed options. The perfect moment to search and discover the windows that have opened is when you do not feel any more grief about the door that has closed.
#4 Have the courage to find new possibilities
Does it take courage to discover and accept the windows as what they are? Yes, certainly! I can only relate to my situation, but it took me a lot of courage to discover these new opportunities and just as much courage to see what could be found behind these windows.
#5 Avoid comparisons with the door that closed
The difficulty for me lied therein that not all of these new opportunities looked worthwhile at all. Especially not when compared to my past lifestyle. And this was a major mistake, which prohibited me from discovering all the new fantastic windows and doors much earlier. I firmly believe that I would have never chosen to discover what could be found in each new opportunity, if I had continued to compare all of them with the doors that had closed. So, it was tremendously helpful for me to clarify that a new chapter in my life had begun, whether I liked it or not.
Therefore, it's so important to let go of the door that closed. In most situations, the windows that opened through a troublous time do not look like new opportunities at all. Many of them seem much more like a step backward, but I realized that most of them turned out to be very profound and enriched my life.
#6 Go with the flow and don't force things
I know from my personal experience that most of the new circumstances do not immediately present themselves after a door has been shut close. Also, the attempt to force new doors to open is, in my opinion, counter-productive. Rather than doing that, I would recommend you to simply "go with the flow", i.e. by doing whatever feels right to you at the moment. A while later you will automatically know if these things have developed into new opportunities or not.
#7 Discover the lessons and internalize them
Number 7 applies to mildly bad situations, but not to all malign happenings. Many bad situations we encounter in life bring a valuable, mostly hidden, lesson. And in fact, depending on your own insight about life, a lesson can be drawn out of nearly every stroke of faith, (not all though!) By finding the root cause for a bad happening, you have the chance to learn a lesson out of what happened, in order to avoid similar occurrences in the future.
What were the negative events in your life that helped you to discover new opportunities? We're excited to hear from you in the comment section below.
The following articles might also interest you:
About Author
Steve is the founder of Planet of Success, the #1 choice when it comes to motivation, self-growth and empowerment. This world does not need followers. What it needs is people who stand in their own sovereignty. Join us in the quest to live life to the fullest!
Словосочетания
Автоматический перевод
Перевод по словам
Примеры
The pig made a put at the closed door. (E. Farmer)
Поросенок толкнулся в закрытую дверь. ☰
He knocked lightly on the closed door of the study.
Он тихонько постучал по закрытой двери кабинета. ☰
It seems that the deal was made behind closed doors.
Похоже, что сделка была проведена за закрытыми дверями. ☰
Football authorities ordered the club to play its next two games behind closed doors after the riots in February.
После февральских беспорядков футбольные власти обязали клуб сыграть две следующие игры без зрителей. ☰
Close the door tightly.
Закрой плотно дверь. ☰
Close the door, if you please.
Закройте дверь, пожалуйста. ☰
She went in and closed the door.
Она вошла (в комнату) и закрыла дверь. ☰
Remember to close the door after you.
Не забудь закрыть за собой дверь. ☰
I stepped outside and closed the door.
Я вышел на улицу и закрыл дверь. ☰
She always closed the door softly out of habit.
Дверь она по привычке всегда закрывала тихонько. ☰
She closed the door behind her when leaving home.
Уходя из дома, она закрыла за собой дверь. ☰
Would you be so kind as to close the door, please?
Будьте так добры, закройте, пожалуйста, дверь. ☰
Would you be kind enough to close the door, please?
Будьте так добры, закройте дверь, пожалуйста. ☰
She slipped into the driving seat and closed the door.
Она тихонько села на место водителя и захлопнула дверцу. ☰
Silently she closed the door. Just then she heard a noise.
Она тихонько закрыла дверь, и только тогда услышала какой-то шум. ☰
Make sure that you shoot the lock to as you close the door.
Когда будешь запирать дверь, не забудь закрыть её на замок. ☰
It irritates me that she never closes the door after she leaves.
Меня раздражает /бесит/, что она никогда не закрывает за собой дверь. ☰
In 1977 the Skyfame Aircraft Museum closed its doors to the public for the last time.
В 1977 году Музей авиации «Скайфейм» в последний раз закрыл свои двери для публики. ☰
Ask that yahoo to close the door after him. *
Скажи этому придурку, чтобы он закрывал за собой дверь. ☰
Примеры, ожидающие перевода
we closed the door to Haitian immigrants ☰
Having satisfied herself that no one was there, she closed the door. ☰
Close all doors and lock them when you go out. The same goes for windows. ☰
. a favorite line of an Eastern Church hymn reads, "through fast-closed doors Thou camest Thy Disciples to illume". ☰
door window
1 door window
2 door window
carton die-cut window — окно, высеченное в картонной коробке
illustration window — «окно» для вмонтирования иллюстраций
3 door window
4 door window
5 door window
6 door window
7 door window
См. также в других словарях:
door window — noun : a casement window reaching to the floor and opening like a pair of folding doors * * * door window, a window reaching to the floor and opening like a door … Useful english dictionary
MACO Door & Window — Infobox Company company name = Mayer Co Beschläge GmbH company company type = Ltd foundation= Altenmarkt, Austria 1947 location city = Salzburg location country = AUT key people = DI Ernst Mayer (Founder and Chairman) num employees = More than… … Wikipedia
Window — This article is about the part of a building. For the Microsoft operating system, see Microsoft Windows. For other uses, see Window (disambiguation) and Windows (disambiguation). Pair of windows, Old Ship Church, Hingham, Massachusetts … Wikipedia
window weatherstrip — A rubber or moquette sealing strip fitted in the gap on either side of a sliding door window to seal the door gutter and prevent water getting into the interior of the door frame … Dictionary of automotive terms
window channel — A British term for glass channel a U shaped draft excluder, often fitted with a steel core, along wind up door window edges inside the door frame … Dictionary of automotive terms
Door furniture — (British and Australian English) or Door hardware (North American English) refers to any of the items that are attached to a door or a drawer to enhance its functionality or appearance. Decorative door in Florence, Italy. Design of door furniture … Wikipedia
Door security — relates to prevention of door related burglaries. Such break ins take place in various forms, and in a number of locations; ranging from front, back and side doors to garage doors. Contents 1 Common residential door types 2 Security weakness of… … Wikipedia
Window shutter hardware — Window Shutter Hardware> Overview A series of documents are provided here to further explain terms and terminology related to shutter hardware and blacksmithing, as well as the evolution of early hardware.A Brief History of Early Hardware In its… … Wikipedia
Door numbering — Door numbers are used to identify rooms in halls of hotels or dorms. Door numbering is the systematic use of letters or numbers to identify individual entrances to a building. Signs with the designated letter or number are mounted on the exterior … Wikipedia
window — (n.) early 13c., lit. wind eye, from O.N. vindauga, from vindr wind (see WIND (Cf. wind) (n.1)) + auga eye. (see EYE (Cf. eye) (n.)). Replaced O.E. eagþyrl, lit. eye hole, and eagduru, lit … Etymology dictionary
Door — For other uses, see Door (disambiguation). A door is a movable structure used to open and close off an entrance, typically consisting of a panel that swings on hinges or that slides or rotates inside of a space. When open, they admit ventilation… … Wikipedia
Windows and Doors Vaughan
Get A FREE Quote
Schedule your free in-home, no-obligation quote today
Note to Our Customers About COVID-19
TH Windows and Doors Vaughan
Total Home Windows and Doors is a windows installation company with an immaculate reputation in Vaughan. We always go above and beyond to ensure that Vaughan windows and doors customers are completely satisfied.
Working with Total Home Windows and Doors means that you can expect a beautiful variety of styles and materials, a professional and courteous team, and unmatched low prices.
There is no reason to hesitate. Comfortable rooms, increased curb appeal, and lower monthly energy bills are just a phone call away. Count on the Total Home team to treat you like an MVP and provide a windows and doors installation experience you can be proud of.
How we can Help
Replacement Windows in Vaughan
When you are searching for windows and doors in Vaughan, call Total Home Windows and Doors. We provide the most cost effective and energy efficient windows on the market, and we install them with 15 years of experience.
Vinyl windows have become the most popular option for a window replacement in Vaughan. Although they are far less expensive, they provide equivalent (if not better) insulation, ease of operation, ease of cleaning, and style when compared to alternative materials.
We supply all across the GTA and surrounding areas: Richmond Hill, Toronto and Thornhill.
We will work with you to find the perfect casement, hung, slider, bay, or bow window that works perfectly for your rooms. Our high quality products will introduce new natural light into your living space and enhance the curb appeal of your entire home.
Not only do new windows look good, they are a financial investment. From day one you will notice lower energy bills. Over time, new windows will prevent costly HVAC repairs and create an atmosphere of a clean, well maintained home which home buyers love.
Trust our myriad of 5-star reviews and 15 years of experience working in the area. Call today for your Free Consultation.
Map of Vaughan Windows and Doors Installations!
A Common Reasons to Replace Windows
These are all signs that your windows are no longer air tight. There's a chance that they can be repaired, which is something that we assess during a free consultation, but usually the better long-term solution is to replace them.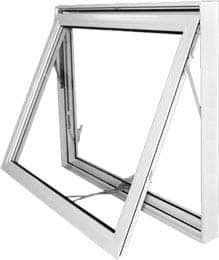 Awning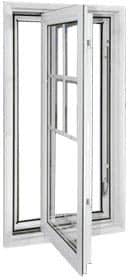 Casement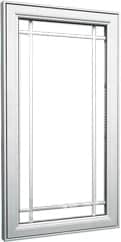 Fixed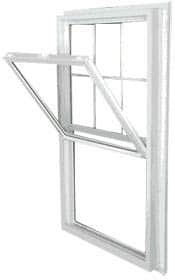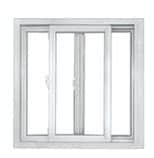 Slider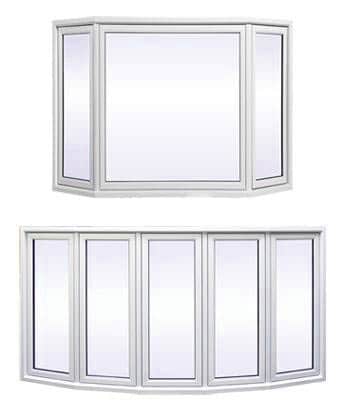 Bay and Bow
Windows Replacement Prices
| Window Type | Avg. Price Min | Avg.Price Max |
| --- | --- | --- |
| Bay/Bow | $2500 | $6000 |
| Casement | $390 | $950 |
| Awning window | $390 | $950 |
| Sliding window | $260 | $790 |
| Single hung window | $270 | $850 |
| Window Location | Avg. Price Min | Avg.Price Max |
| --- | --- | --- |
| Kitchen | $350 | $850 |
| Living Room | $1200 | $2500 |
| Bedroom | $450 | $1200 |
| Basement | $250 | $650 |
| Basement Egress | $1500 | $4000 |
7 Big Reasons to Replace Exterior Door
If you desire any of these options, it is time to update the entry of your home with a new exterior door! Total Home licensed and insured team can add security, appeal, and value to your home with a superior front door replacement.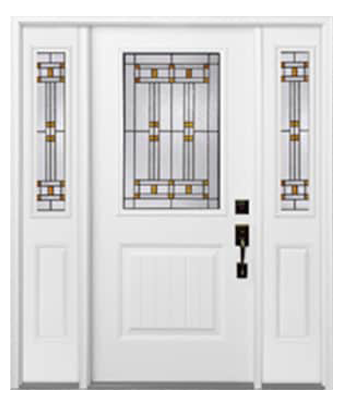 STEEL
ENTRY DOOR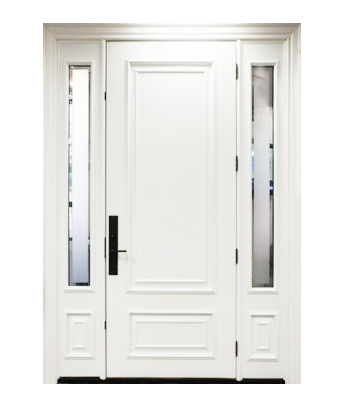 FIBERGLASS
ENTRY DOOR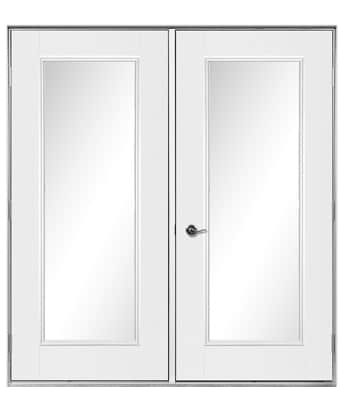 GARDEN
DOORS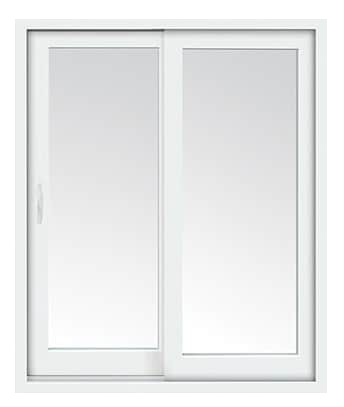 VINYL
SLIDING DOOR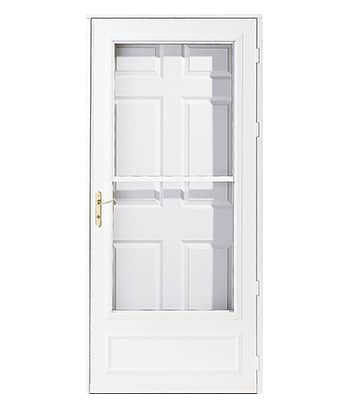 STORM
DOOR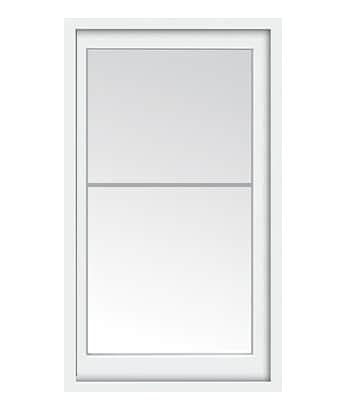 PORCH
ENCLOSURE
What makes Total Home Windows and Doors different?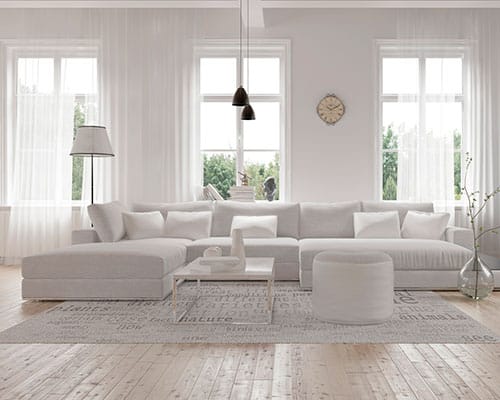 Visual Upgrades:
You would be surprised how drastically new windows can change the appearance of your living space. The right windows will let in more light, make your space look much newer, make your space look bigger, and can even enhance your particular design style.
Curb appeal:
The first thing that a prospective home buyer notices about a house is the overall impression, and windows play a major role in this first impression. New, clean windows make the home looked cared for and secure; two major aspects that home buyers are looking for.
Comfort:
The sound of the furnace kicking in is noticeable. The feeling of a cold draft is noticeable. The feeling of a much warmer space in your house is noticeable. New windows remove these inconvenient things that we've learned to put up with over the years.
Maintenance
Having windows that are easy to clean is nice, but it's much more significant than that. You'll notice a drop in your annual heating and cooling expenses and you'll also be extending the lifespan of your furnace and air conditioner since they won't be kicking on and off so often.
Exterior Doors Vaughan
Total Home Windows and Doors believes that experience is key when it comes to buying and installing exterior doors in Vaughan. With more than 15 years experience working with fiberglass doors, patio doors, garden doors, and steel doors, you can't go wrong with Total Home.
We understand that your front door is the first thing you see when you get home, and that it dictates the overall aesthetic of your home, understand that large garden or patio doors connect you to the back garden where your children play, that you rely on your exterior doors to keep you safe from both intruders and the elements, and that when you purchase a door, you want the best price and you want the installation to be flawless.
This understanding is what drives us to continue offering the widest selection of high-quality exterior doors at a fair price, precision installation, and courteous customer service. This must be why we are able to maintain a 5-star rating.
We are proud to provide you with the materials, hardware, colors, finishes, decorative glass, and style to make your renovation dreams come true.
Call today for your Free Consultation. We would be honored to improve your home and improve the lives of your family.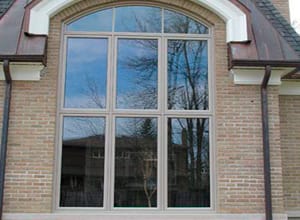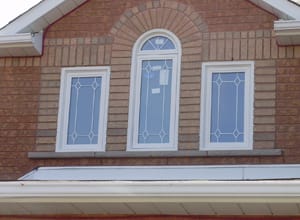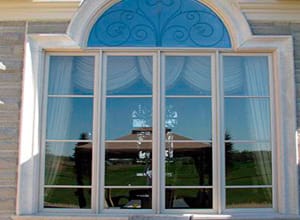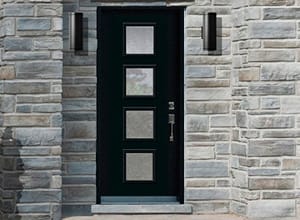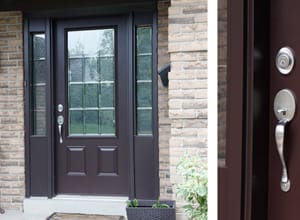 Contact Total Home Windows and Doors for entire home improvement needs, our highly knowledgeable and friendly staff is always willing to answer your questions. We look forward to doing business with you.
Distribution Centre
Book an Appointment
7250 Keele street, Unit 167, Vaughan, ON. L4K 1Z8 Canada